Elon Musk jokes on Twitter about buying Manchester United (shares still rise)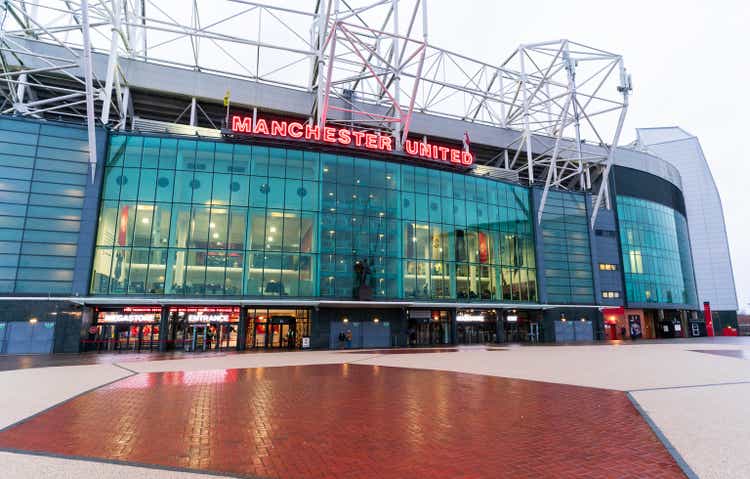 Elon Musk isn't changing his Twitter (TWTR) game, whether or not he ends up buying the company.
The Tesla (TSLA) founder stirred up soccer fans and investors late Tuesday when he tweeted that he was buying Manchester United (NYSE:MANU). Four-and-a-half hours later he said that he was joking.
MANU is up 3.5% premarket.
"Also, I'm buying Manchester United ur welcome," Musk replied in a thread.
"No, this is a long-running joke on Twitter. I'm not buying any sports teams," he replied later. "Although, if it were any team, it would be Man U. They were my fav team as a kid."
Musk may think the joke is obvious given he is already embroiled in a legal battle over his deal to buy Twitter (TWTR) itself. And the initial tweet came at 8:01 p.m. ET, right after the end of after-hours trading, so it didn't move the share price of MANU immediately.
But the SEC isn't known for its sense of humor when it comes to takeover tweets that can affect the markets and Musk faced fraud charges for his 2018 tweet that he would take Tesla (TSLA) private at $420 per share.
"When someone in his position makes comments about buying an entity, people start speculating: 'is he joking, not joking, half-joking?'" Hui Chen, an ethics and compliance consultant, told Bloomberg. "His actions have major impact on markets and he really needs to be cognizant about the potential implications."
Manchester United are not currently for sale, but a sizable chunk of the fanbase has protested the Glazer family ownership for years, noting the sizable debt still saddled on the club from the initial takeover and the lack of sports knowledge and effectiveness of owner-picked executives.
The team is off to a historically bad start, losing the first two games of this season and a walkout protest by fans is being planned for the next home game against arch-rivals Liverpool.
If the team were to go on the block it would likely fetch more than the 4.25B pounds ($5.1B) a group led by Todd Boehly paid for Chelsea this year. That would be easily in Musk's grasp, but he didn't mention a 420-related price in his tweets.
MANU shares jumped earlier this week on a report of a potential hostile takeover.