Could another cut from Nvidia drive a 'necessary reset' at chip giant?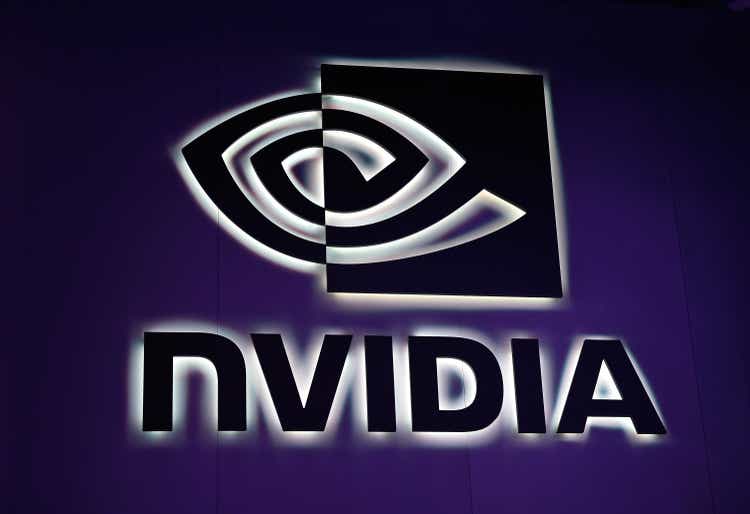 Nvidia (NASDAQ:NVDA) may have preannounced its second-quarter results last week, with results impacted by weaker gaming revenue, but another guide-down from the Jensen Huang-led company might result in a "necessary reset" as it gets ready to launch its 5-nanometer line of products, Bank of America said.
Analyst Vivek Arya, who has a buy rating and a $200-a-share price target on Nvidia (NVDA), noted that a "second cut" would help "clear the decks" ahead of the new Lovelace gaming chip, as well as data center products, including the Hopper and Grace pipelines.
Arya noted that total third-quarter sales could be between $6B and $6.5B, well below the consensus forecast of $7B to $7.5B. Arya added that there is likely to not be any benefit from the launch of the 5nm Lovelace gaming card.
Nvidia (NVDA) shares slipped nearly 2% in early trading, Wednesday.
Arya also said that Nvidia's (NVDA) data center revenue for the period should be "flattish" sequentially or perhaps even down slightly, due to supply chain headwinds. But near-term cloud spending is likely to remain strong, as many of its customers are in the middle of "key" artificial intelligence projects and supplies of key semiconductor components are still tight.
"Heading into [its 2024 fiscal year] however, we expect Nvidia's new [premium priced] 5nm pipeline of Hopper and Grace CPU to help offset potential deceleration in cloud [capital expenses]," Arya wrote in a note to clients. Arya added that Nvidia's (NVDA) accelerator and networking demand also benefits from adoption of Intel's (INTC) Sapphire Roads and Advanced Micro Devices (AMD) Genoa server CPUs.
Last week, investment firm Baird said Nvidia (NVDA) was unlikely to see a V-shaped recovery due to "weak consumer demand," and estimates would likely come down even further.