Manchester United rises with owners reportedly open to minority investor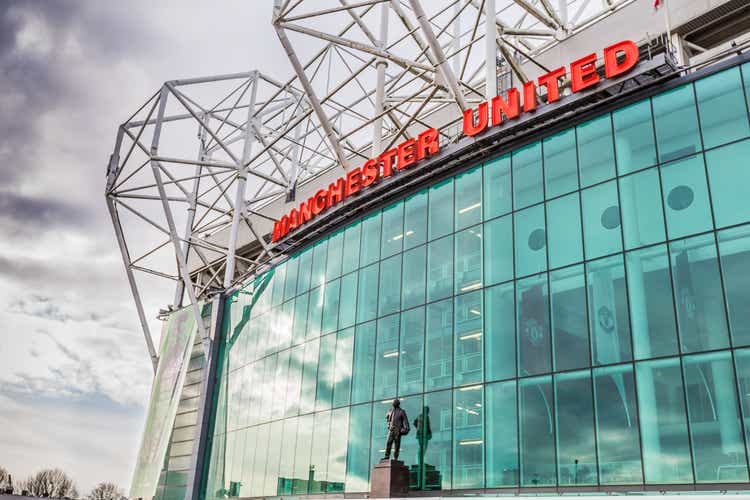 Soccer club Manchester United (NYSE:MANU) has come out of the open

up 4.7%

as the under-pressure ownership is reportedly open to a sale of a minority stake in the team.
That comes after an

overnight kerfuffle as billionaire Elon Musk joked on Twitter that he was buying the club before later saying "

I'm not buying any sports teams

."

The Glazer family that owns Manchester United - one of the world's most successful clubs - isn't ready to cede control of the team but has held preliminary talks about bringing in a new investor, Bloomberg reports.
The Glazers have faced resistance from fans since the late Malcolm Glazer bought the team in a 2005 leveraged buyout, pressure that intensified after coach Sir Alex Ferguson's retirement in 2013, leading to a lull in the team's success - and growing protests against ownership.
TastyTrade CEO Tom Sosnoff says Musk is on a "dangerous path" in tweeting about buying public companies.