Teva, Perrigo drop after settlements for dismissal of Zantac trial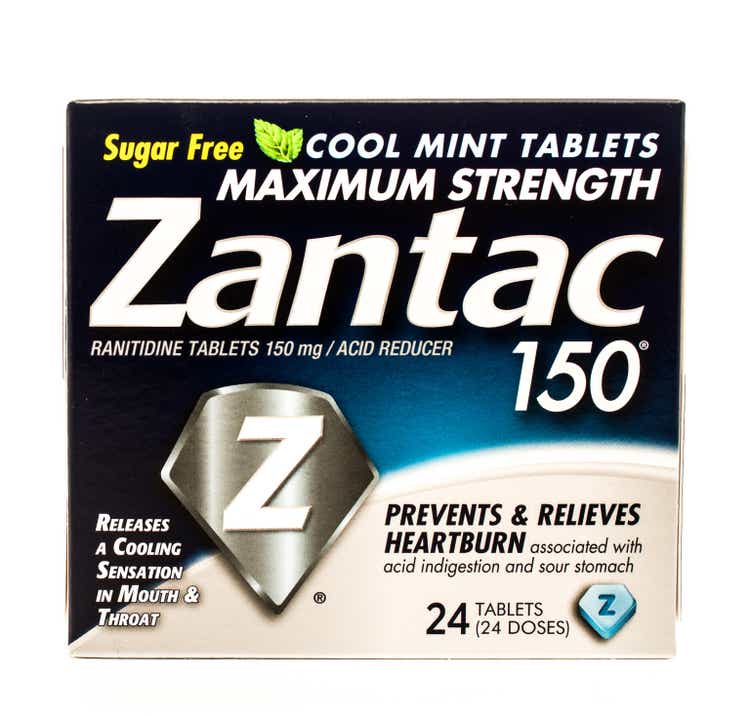 Generic drugmakers Teva Pharmaceutical Industries (NYSE:TEVA) and Perrigo Company (PRGO) traded sharply lower on Wednesday after Bloomberg reported that the companies settled a lawsuit over the claims related to heartburn medication Zantac.
Teva (TEVA) has recorded the biggest intraday loss in more than two years, and Perrigo (PRGO) shares have approached the lowest level in two months, with the biggest intraday decline since November. Dr. Reddy's Laboratories (RDY), another party involved in the settlement, also dropped in reaction.
Zantac, also known as ranitidine, was withdrawn from the market in 2020 due to concerns that the drug was linked to unacceptable levels of potential human carcinogen, N-nitrosodimethylamine (NDMA).
According to people familiar with the matter, the three U.S.-listed companies, with Indian drugmaker Sun Pharmaceutical Industries Inc., paid over $500K in total to settle with Joseph Bayer, who alleged that the use of the medication led to his esophageal cancer.
Representatives from Teva (TEVA), Perrigo (PRGO), Dr. Reddy's (RDY), and Sun Pharmaceutical were not immediately available for comments, Bloomberg said.
The trial scheduled to start on Aug. 22 in the state court in Illinois was set to be the first U.S. trial over the medication.
Over 2,000 Zantac users have filed similar cases in state courts, including in California, Illinois, Delaware, Connecticut, Texas, and Tennessee, over the carcinogenic effects of the drug. Projections from plaintiffs' lawyers suggest there will be more than 50,000 cases before a procedural deadline expires in October.
Bayer decided to drop the case partly because he only took generic versions of the drug to treat heartburn.
GSK (GSK), which witnessed a selloff last week with other Zantac manufacturers, Pfizer (PFE) and Sanofi (SNY), announced Tuesday that Bayer sought the trial's dismissal even though the company did not settle with the plaintiff.