CDC seeks reforms to correct COVID missteps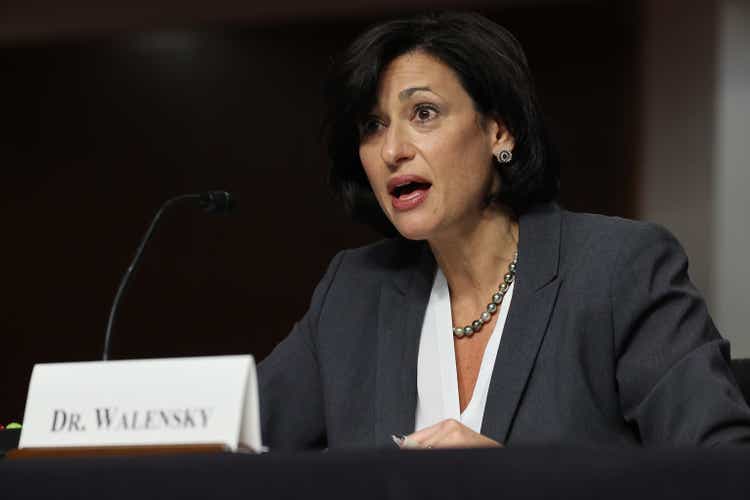 The Director of the Centers for Disease Control and Prevention (CDC), Rochelle Walensky, announced plans to overhaul the agency on Wednesday after multiple errors in the COVID response battered its reputation.
In an email sent to CDC staff, Dr. Walensky said reforms would include renewed efforts to make the agency nimbler and more responsive to the needs of health emergencies.
As part of the measures, data gathering to direct public health guidance will take priority over crafting scientific papers.
"For 75 years, CDC and public health have been preparing for Covid-19, and in our big moment, our performance did not reliably meet expectations," Dr. Walensky said.
"My goal is a new, public health action-oriented culture at CDC that emphasizes accountability, collaboration, communication, and timeliness."
While Dr. Walensky focused on cultural reforms in her letter to the agency staff, she said that the overhaul would also include structural changes.
Accordingly, she named Mary Wakefield, a former acting deputy secretary of Health and Human Services during the Obama presidency, to lead a team tasked with implementing the changes.
Dr. Walensky acknowledged that some of the measures she would like to introduce would also require new authorities from Congress.
Plan for data-driven guidance in outbreaks for an example depends on the willingness of jurisdictions to share data with the CDC. Dr. Walensky indicated she would seek the backing of Congress to mandate such data sharing.
Leading COVID-19 vaccine makers: Pfizer (NYSE:PFE), BioNTech (BNTX), Moderna (MRNA), Johnson & Johnson (JNJ), and Novavax (NVAX)
Makers of COVID-19 therapeutics: Gilead (GILD), Eli Lilly (LLY), Vir Biotechnology (VIR)/ GlaxoSmithKline (GSK), Regeneron (REGN), Pfizer (PFE), Merck (MRK)
Largest U.S. manufacturers of rapid COVID-19 antigen tests: Becton, Dickinson (BDX), Quidel (QDEL), Abbott Laboratories (ABT), Roche (OTCQX:RHHBY)
Meanwhile, the White House COVID response coordinator Ashish Jha said Tuesday that the Biden administration would stop purchasing COVID-19 vaccines, therapeutics, and tests as early as this fall.