Third Point says Disney is largest recent addition to its portfolio - Q2 letter
Aug. 17, 2022 5:20 PM ET
The Walt Disney Company (DIS)
PCG, AMZN, CMCSA, DHR, CL, CCK, TMUS, AR, S
By:

Joshua Fineman,

SA News Editor
2 Comments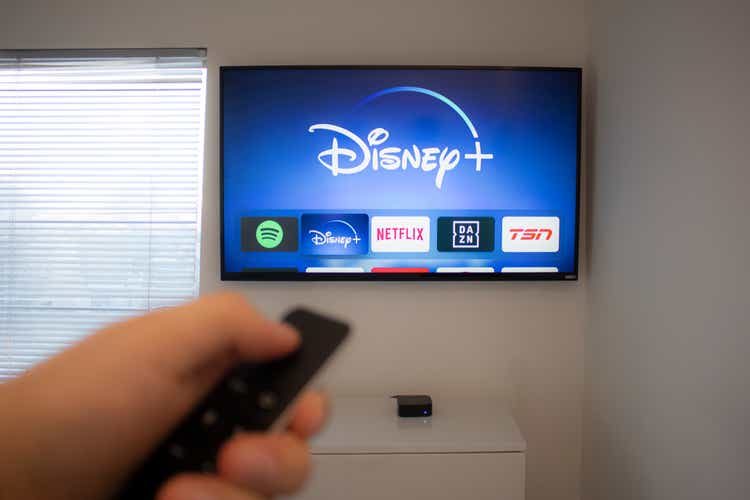 Dan Loeb's hedge fund Third Point said that the largest recent addition to its portfolio is Disney (NYSE:DIS).
Third Point purchased Disney (DIS) near its year lows after having exited it at the end of last year and in the beginning of this year, according to a copy of the hedge fund's Q2 letter viewed by Seeking Alpha.
"We are pleased by the strength they are showing across business lines and the progress of Disney's transformation from `analog' to `digital,' following a blueprint familiar to us from past investment," Third Points' Loeb wrote in the letter dated today.
CNBC reported on Monday that Loeb took a new stake in Disney (DIS) and suggested that ESPN be spun off from the overall company. Loeb also in a letter to Disney CEO Bob Chapek said it wants the the entertainment and theme park giant to buy Comcast (CMCSA) out of its remaining minority stake in Hulu.
Third Point said that after taking its exposures to almost zero, in recent weeks the fund identified several new positions and covered most of its single name shorts, bringing its current exposure to over 40%. The hedge fund on Monday in its most recent 13-F filing revealed new stakes in Disney (DIS), Colgate-Palmolive (CL), Antero Resources (AR) and T-Mobile US (TMUS).
During Q2, Third Point flagship Offshore Fund fell 9.3% and its Ultra Fund dropped 10.6% with the Offshore Fund was down 19.9% YTD and Ultra Fund was down 24.6% YTD.
The top five winners for the quarter were Short A, Macro A, Macro B, Short B and Short C. The top five losers for the quarter were SentinelOne (S), Pacific Gas and Electric (PCG), Amazon (AMZN), Crown Holdings (CCK) and Danaher (DHR).
Recall May, Third Point increased Shell stake in Q1, added Glencore long position.