MGIC Investment upgraded to Buy, Radian upped to Neutral at BofA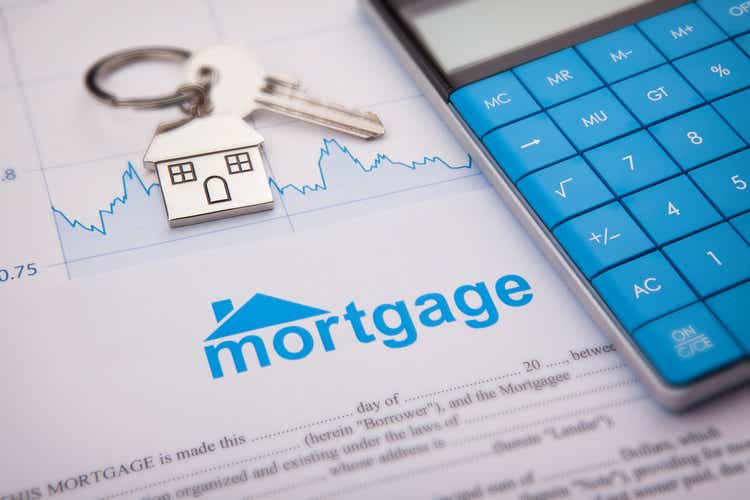 MGIC Investment (NYSE:MTG) stock has risen 2.9% in Thursday premarket trading after BofA Securities analyst Mihir Bhartia upgraded the mortgage insurer to Buy from Neutral as he refreshes his view on the sector.
Bhatia also upgraded Radian (NYSE:RDN), +1.1% in premarket, to Neutral from Underperform and downgraded Enact (NASDAQ:ACT) to Underperform from Neutral. Buy rating is kept on Essent (NYSE:ESNT).
"Overall, our ratings distribution reflects a modestly positive outlook on the sector," Bhatia wrote in a note to clients. "While the overall mortgage market has become more difficult due to rising interest rates, demographic tailwinds should continue to drive solid first-time homebuyer volumes."
In addition, price competition appeared subside in Q2, but bears monitoring in the case that competitive intensity ramps up.
The Buy ratings on MGIC Investment (MTG) and Essent (ESNT) recognize the companies' cost discipline as a differentiator in an industry where products are largely interchangeable among providers.
Radian's (RDN) upgrade to Neutral reflects its impressive Q2 capital return balanced by meaningful execution risk for its homegenius segment. At current prices, the stock offers 3% upside potential/8% total return, Bhatia figures.
Enact's (ACT) downgrade comes after the stock led mortgage insurers in outperforming the S&P 500 YTD, putting ACT valuation at a premium to its peers. "We continue to view the business model favorably, but we view valuation as extended," the analyst said. Recall that Enact was spun off from Genworth Financial (GNW) through a partial IPO in September 2021.
Bhatia's bullish take on MGIC Investment (MTG) aligns with the Quant rating's Strong Buy and the average Wall Street rating of Buy.

Compare mortgage insurers' key metrics with the peer comparison tab.
For a more bullish view on Radian (RDN), take a look at SA contributor Gary J. Gordon analysis of the mortgage insurer