Bed Bath & Beyond plunges 35% after RC Ventures cuts entire stake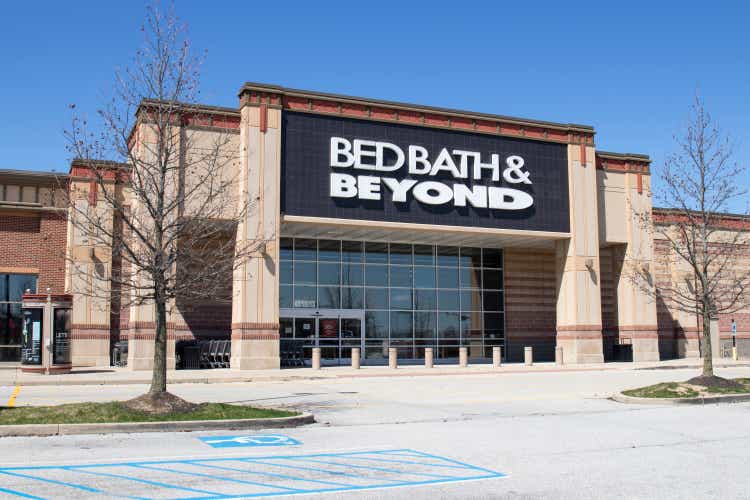 Bed Bath & Beyond (NASDAQ:BBBY) fell 35% in after hours trading after GameStop chairman Ryan Cohen's RC Ventures cut its entire stake in the retailer.
RC Ventures reduced its stake to zero, according to a regulatory filing. RC Ventures sold almost 8 million shares on Tuesday and Wednesday at prices ranging from $18.68 to $29.22.
The news comes after it was disclosed on Thursday that RC Ventures had filed for the right to sell its 9.45 million shares of Bed Bath & Beyond (BBBY) through JP Morgan Securities.
Cohen had not purchased any new securities in Bed Bath & Beyond (BBBY) since March, according to reporting by CNBC's Leslie Picker.
Earlier Thursday Wedbush cut Bed Bath & Beyond (BBBY) to its lowest rating of underperform, saying that the outlook for the retailer is skewed to the downside.
Analyst Seth Basham downgraded the stock to underperform from neutral, keeping a $5 price target. The stock was up almost 390% in the past month through Wednesday and dropped 20% in regular trading on Thursday.
Bed Bath & Beyond (BBBY) said in an SEC filing on Wednesday that it was "pleased to have reached a constructive agreement with RC Ventures in March and are committed to maximizing value for all shareholders."
BBBY went on to note: "Specifically, we have been working expeditiously over the past several weeks with external financial advisors and lenders on strengthening our balance sheet, and the Company will provide more information in an update at the end of this month."
Bed Bath & Beyond (BBBY) has short interest of 42%.
Cohen's RC Ventures disclosed a 9.8% stake in Bed Bath & Beyond (BBBY) in early March. Cohen argued that the buybuy BABY could be worth several billion dollars as a separate company. BBBY could use a full or partial sale of buybuy BABY to pay off debt, put cash on the balance sheet and continue reducing its share count.