Enbridge wins ruling to keep Line 5 pipeline case out of Michigan court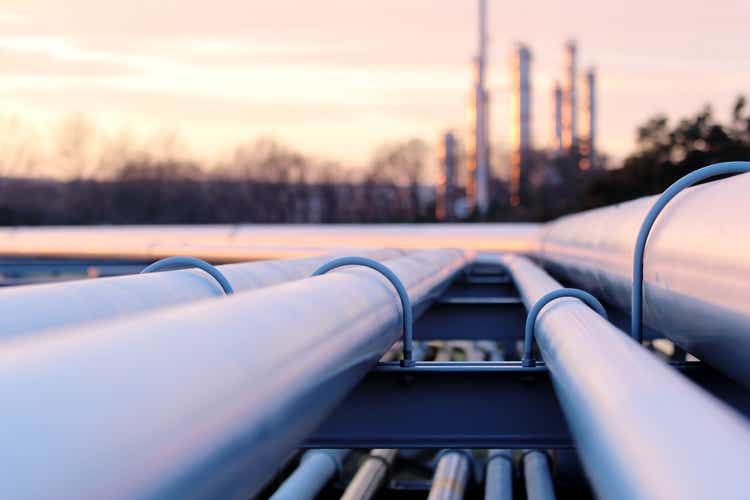 A federal judge on Thursday retained jurisdiction over a lawsuit seeking to prevent Enbridge's (NYSE:ENB) Line 5 oil pipeline upgrade from crossing the Straits of Mackinac in the Great Lakes, rejecting the state of Michigan's attempt to shift the case to state court.
The ruling from U.S. District Judge Janet Neff is a win for Enbridge (ENB), which has battling with Michigan over Line 5, which ships 540K bbl/day of crude and refined products from Superior, Wisconsin, to Sarnia, Ontario.
A four-mile section of the aging pipeline runs underwater through the Straits, and environmentalists are worried about the risk of an oil leak.
Michigan's attorney general is challenging a 1953 easement granted by the state to run a section of the pipeline across state-owned bottomlands, saying it violates common-law "public trust" doctrine requiring the state to protect Great Lakes waters.
Enbridge (ENB) and the Canadian government have invoked a 1977 treaty with the U.S. that guarantees cross-border flow of oil and natural gas.
Michigan Governor Gretchen Whitmer ordered the pipeline to shut down by May 2021, which Enbridge defied.