ReNew Energy Global stock hits over 3-month high after Q1 results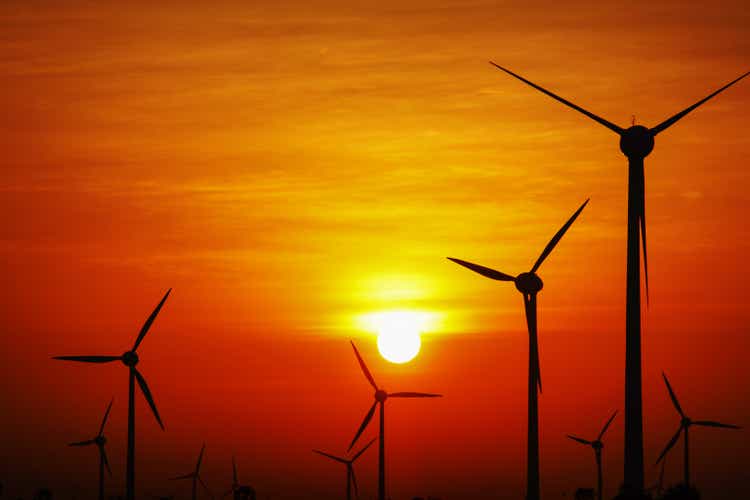 ReNew Energy Global (NASDAQ:RNW) stock rose to its highest in over three months on Friday after the company reported Q1 results and reiterated its FY23 guidance.
RNW reported Q1 net loss of $1M vs. net profit of $5M in Q1 FY22.
Net loss includes a one-time cost for debt premium and impact of reclassification of a $32M hedge loss from the balance sheet for refinancing of USD bonds with lower cost rupee debt.
Adj. EBITDA was $255M while revenue was $316M.
As of Jun. 30, RNW's portfolio consisted of 12.9 GWs, up 30.3% Y/Y, of which 7.6 GWs are commissioned and 5.3 GWs are committed.
After Q1-end, RNW inked an additional ~0.3 GWs of PPAs, bringing its total portfolio to 13.2 GWs. RNW provided the following outlook for quarterly additions of installed capacity:

RNW reaffirmed its adj. EBITDA, adj. EBITDA per share, cash flow to equity and cash flow to equity per share guidance for FY23, which it said it is on track to meet.
The company said Andhra Pradesh distribution company (~42% of past receivables) agreed to pay past dues in equal installments over the next 12 months, with first instalment already paid.
RNW is also making progress with other utilities for past due receivables.
DSO (distribution system operators) improved to 232 days vs. 262 days in Q1 FY22, marking the first time in the last three years that Q1 DSO improved Y/Y.
Shares of RNW slipped 0.9% YTD, declining 18.9% in the last 1 year.