Bill.com stock grinds higher as analysts cheer fiscal Q4 results, outlook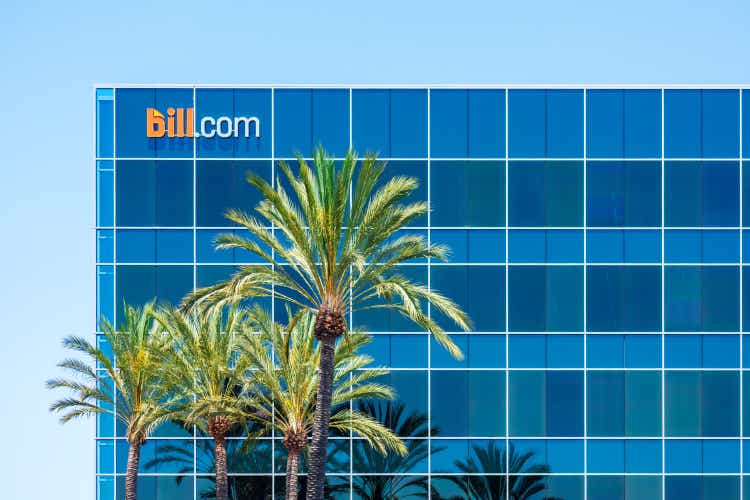 Bill.com (NYSE:BILL) shares surged 14.9% in Friday morning trading as a number of analysts reacted positively to the financial software firms' stronger-than-expected fiscal fourth-quarter results.
The company also turned in a robust outlook for fiscal 2023, guiding to be profitable for the first time on a full-year basis. One of its priorities include further scaling "our ecosystem by offering more of our platform solutions to our current partners, as well as acquiring new ones," Bill.com CEO and Chairman Rene Lacerte said during his company's Q4 earnings call.
Meanwhile, Jefferies analyst Samad Samana said Bill.com (BILL) delivered a "perfect print" in FQ4, he wrote in a note to clients. "We believe BILL's strong, durable organic growth and burgeoning leverage justify a premium valuation." Samana, meanwhile, sees shares of BILL as a Buy.
While Bill.com (BILL) noted that inflationary pressures impacted discretionary spending at the enterprise level, its "solutions offer 'deflationary' benefits to drive operational efficiencies," Oppenheimer analyst Ken Wong wrote in a note. He views the company's stock with an Outperform rating.
William Blair analyst Matt Stotler, who also has an Outperform rating on shares of Bill.com (BILL), contended that the company is poised to keep seeing strong growth. "We also expect incremental opportunities for Bill.com to add value for customers as Divvy and Invoice2go integrations continue," he wrote in a note.
Earlier this week, (August 18) Bill.com Non-GAAP EPS of -$0.03 beats by $0.11, revenue of $200.22M beats by $17.12M.