Newcrest Mining's full-year profit falls 25% but tops analyst consensus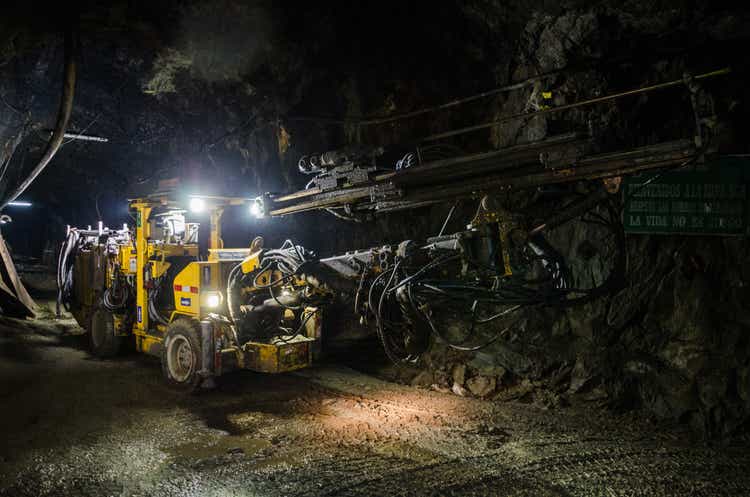 Newcrest Mining (OTCPK:NCMGF) reported on Friday a 25% decline in full-year profit and cut its dividend from a year ago, hit by higher operating costs and lower production at its Cadia gold mine following a planned mill upgrade.
Australia's largest listed gold miner said its underlying net profit fell to $872M in the fiscal year through June, down from $1.16B a year ago, but above analyst consensus estimate of $861M.
Newcrest's (OTCPK:NCMGF) full-year gold production fell 7% Y/Y to 1.95M oz and copper output dropped 15% to 120.6K metric tons, with weaker volumes at the Cadia gold mine in New South Wales and the Lihir operation in Papua New Guinea.
The miner said all-in sustaining cost for gold rose to $1,043/oz from $911/oz a year earlier.
For FY 2023, the miner forecasts gold production of 2.1M-2.4M oz and copper output of 135K-155K tons.
Newcrest (OTCPK:NCMGF) declared a final dividend of A$0.20/share, compared with A$0.40/share paid a year earlier.
FY 2022 "operating costs were impacted by the acute inflationary pressures experienced globally across a range of input costs such as oil and gas, steel and labor as well as higher shipping costs due to the global tightness and challenges in the sea freight market," while a weaker Australian dollar provided some cost relief.
The company said it expects 6%-8% of inflationary impacts on operating costs in FY 2023.
Macquarie said Newcrest's (OTCPK:NCMGF) FY 2022 profit missed its expectations mostly due to higher net interest expenses, corporate costs and depreciation and amortization, but final dividend, operating cash flow and net debt were better than expected.
Newcrest Mining's (OTCPK:NCMGF) share price return shows a 24% YTD loss and a 27% decline during the past year.