Vulcan Materials, Martin Marietta raised at Ray Jay on infrastructure boost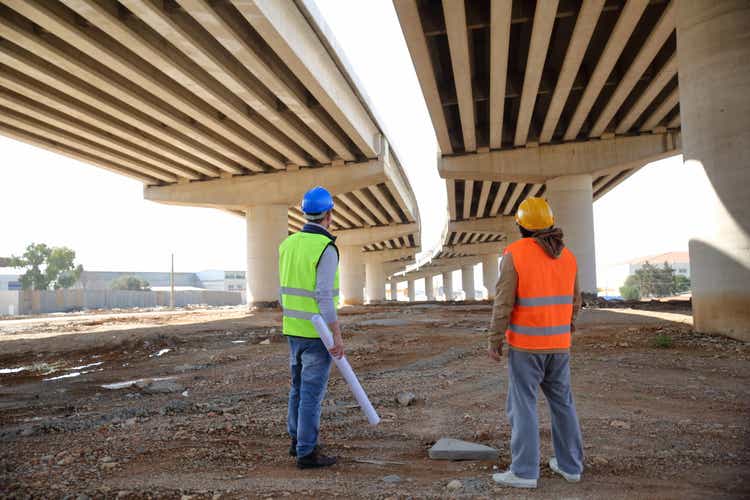 Vulcan Materials (NYSE:VMC) and Martin Marietta (NYSE:MLM) are downgraded on Friday at Raymond James to Outperform from Market Perform, with respective $197 and $410 price targets, as part of a reallocation in the firm's coverage of the heavy construction materials segment.
"A number of recent headwinds could flip to tailwinds into 2023 and beyond - possibly ahead of what the market appreciates," Ray Jay's Patrick Tyler Brown wrote in support of the upgrades.
"To this point, after the highest inflation in 40 years and a surge in aggregates pricing, the jumping off point for aggregates pricing into 2023 already supports further Y/Y price gains even before contemplating any additional pricing actions the market may afford," the analyst wrote.
Last year's passage of the Infrastructure Investment & Jobs Act by Congress "could provide a once-in-a-generation type infusion for infrastructure projects in coming years," and said growth could build in the coming years "given the lagged nature of non-resi construction and improved federal and state funded public project work," according to Brown.
Ray Jay also assumed coverage of Construction Partner (ROAD) at Strong Buy with a $35 PT and Eagle Materials (NYSE:EXP) at Outperform with a $145 PT.
Long-term tailwinds such as constrained domestic cement supply, infrastructure spending and pent-up housing demand should benefit Eagle Materials (EXP) going forward, Herman Schroeder write in a bullish analysis published on Seeking Alpha.