World's largest uranium miner hikes production targets
Aug. 19, 2022 2:47 PM ET
Global X Uranium ETF (URA), NLR, CCJ, CCO:CA
LEU, UUUU, DNN, UEC, URG, FCUUF, NXE, URNM, UROY
By:

Carl Surran,

SA News Editor
54 Comments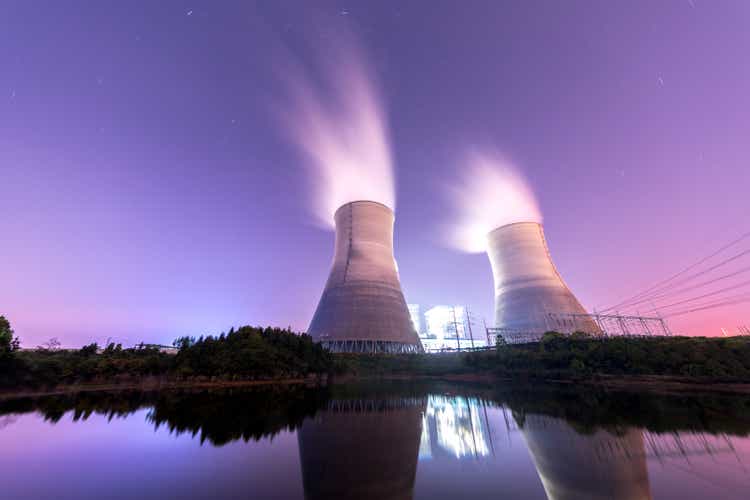 Shares of uranium producers including Cameco (NYSE:CCJ) post broad losses in Friday's trading after the world's biggest uranium miner raised its 2024 production target, citing growing demand for nuclear fuel in an environment of global energy security concerns.
Kazakhstan-based Kazatomprom said it plans to increase production by ~10% in 2024, or 2K-3K metric tons more than previously planned, to 25K-25.5K tons in 2024, equivalent to 65M-66M lbs of uranium oxide.
Among potentially relevant tickers: (CCJ) -7.6%, (UEC) -7.1%, (URG) -6.2%, (UUUU) -5.9%, (DNN) -5.8%, (NXE) -5.2%, (OTCQX:FCUUF) -4.7%, (UROY) -4%, (LEU) -3.2%.
ETFs: (NYSEARCA:URA), (NYSEARCA:NLR), (URNM)
"We believe the fundamental shift in the supply-demand balance is still underway, with an illusion of endless secondary supply, creating ongoing opportunities for Kazatomprom as a primary supplier that maintains a disciplined approach," the company said.
BMO analyst Alexander Pearce said the increase represents the first real easing of supply curtailments since 2017 and could be viewed as a mark of confidence in improving underlying uranium fundamentals.
Cameco (CCJ) reported strong Q2 results, and as "uranium stages a comeback, the market starts to notice," Michael Wiggins de Oliveira writes in a bullish analysis published recently on Seeking Alpha.