Biotech in recovery; but Piper Sandler cites negative fund flows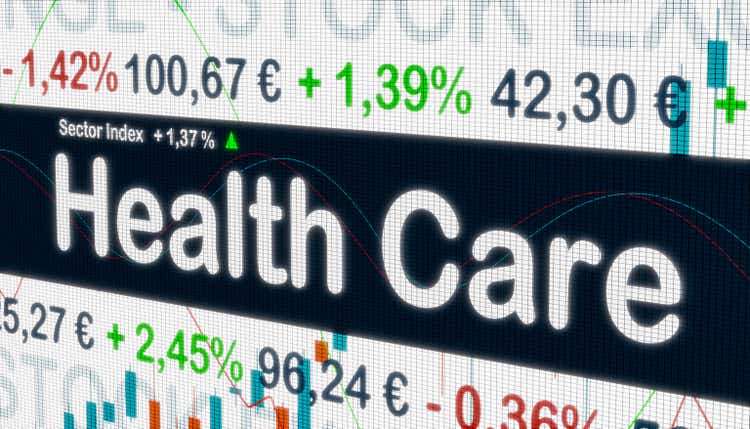 Even as biotech continues to outperform the broader market despite the YTD selloff, a review from Piper Sandler for 141 healthcare/biotech-dedicated funds with $124B in assets indicated a net outflow for the week ending Aug. 17.
Noting that periods of net outflows and inflows have historically coincided with biotech's underperformance and outperformance, respectively, the analysts led by Christopher Raymond call the measure a key indicator.
The $284M net outflows representing ~0.2% decline in assets for the period have narrowed the YTD net inflows to $6.4B. Meanwhile, the net inflow for all equities indicates a ~0.1% increase in those assets for the week.
The finding contrasts with the recent resurgence in the biotech space fueled by renewed hopes of deal-making, encouraging clinical data readouts, and a string of FDA approvals.
Equal weighted SPDR S&P Biotech ETF (XBI) and market-cap weighted iShares Biotechnology ETF (IBB) have lost ~24% and ~16% during the year, underperforming the S&P 500. However, since their mid-June troughs, XBI has bounced back ~37%, while IBB has recovered ~21% to surpass the S&P 500 for the same period.
Thanks to stronger balance sheets boosted by pandemic-era profits, makers of COVID-19 vaccine and therapeutics are on the hunt for biotech deals in a sector hurt by a substantial YTD selloff amid rising interest rates.
Biotech space rallied in May after Pfizer (NYSE:PFE) announced a ~$12B deal to acquire the migraine therapy maker Biohaven Pharmaceutical (BHVN).
According to The Wall Street Journal, the rival COVID drug maker Merck (MRK) is closing in on an agreement to acquire the cancer-focused biotech Seagen (SGEN) in a deal worth $40B or more. Citing the heightened FTC scrutiny over mega biotech and pharma M&A deals, BMO Capital Markets in June listed regulatory risk as one of the main risks for the transaction.
However, a recent report from PwC points to further M&A prospects ahead for bolt-on deals in the range of $5B – $15B due to antitrust concerns.
Meanwhile, highly favorable clinical data readouts and FDA approval of drugs targeted at unmet medical needs have also lifted the sector.
Early this month, RNAi therapeutics company Alnylam Pharmaceuticals (ALNY) announced that its candidate for ATTR amyloidosis met the main goal in a Phase 3 trial.
The much-anticipated data readout sparked a rally among its rivals, Intellia Therapeutics (NTLA) and Ionis Pharmaceuticals (IONS). Each biotech has partnered with pharmaceutical giants Regeneron (REGN) and AstraZeneca (AZN), respectively, to advance drugs for transthyretin amyloidosis, a rare condition impacting multiple organs.
Bluebird bio (BLUE) drove rival gene therapy developers such as Homology Medicines (FIXX) and Iovance Biotherapeutics (IOVA) higher in June after the FDA posted a favorable review on its β-thalassemia candidate, which became the most expensive U.S.-approved drug in history last week.
Gene-editing companies including Precision BioSciences (DTIL), Sangamo Therapeutics (SGMO), Verve Therapeutics (VERV), Editas Medicine (EDIT), and Beam Therapeutics (BEAM) also rallied in solidarity.