Twilio, Hubspot seen as top software picks coming out of recession, RBC says
Aug. 22, 2022 9:28 AM ET
Twilio Inc. (TWLO), HUBS
MSFT, CRM, GWRE, VEEV, BOX, DOCU, COUP, MDB, SMAR, ZM, ASAN
By:

Chris Ciaccia,

SA News Editor
9 Comments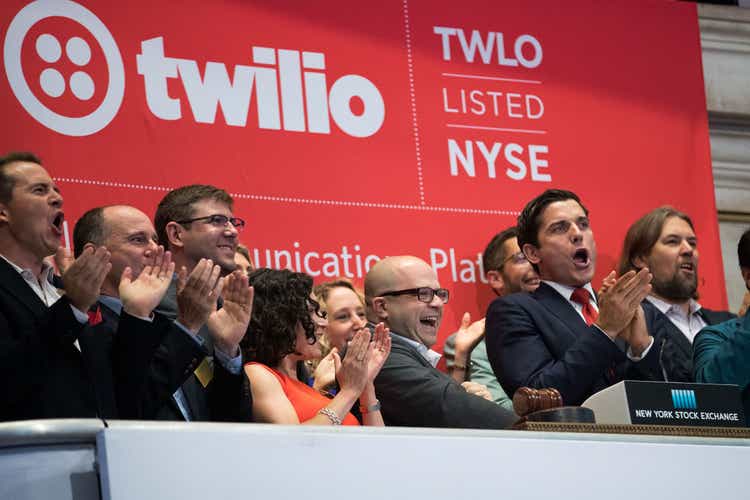 Twilio (NYSE:TWLO) and Hubspot (NYSE:HUBS) are the top software stock picks when the global economy comes out of a recession, investment firm RBC said on Monday.
Analyst Rishi Jaluria said that in a recession, Veeva Systems (VEEV) is viewed as the company most likely to benefit in a market downturn, as it is seen as "one of the most defensive names in software."
Other companies such as Microsoft (MSFT), MongoDB (MDB), Guidewire Software (GWRE), Box (BOX) and Salesforce (CRM) also scored well in the company's recession framework.
Conversely, Asana (ASAN) is seen in a negative light, due to its cash burn, a high exposure to startups and the fact it has "more product than platform."
Other companies that are likely to be hit in a downturn are Coupa Software (COUP), DocuSign (DOCU), Smartsheet (SMAR) and Zoom Video Communications (ZM).
Earlier this month, investment firm Argus downgraded Twilio (TWLO) after the communications software company issued a weak outlook for the third quarter, citing some tough forthcoming comparisons.