Cano Health gains after investor Owl Creek urges company to pursue sale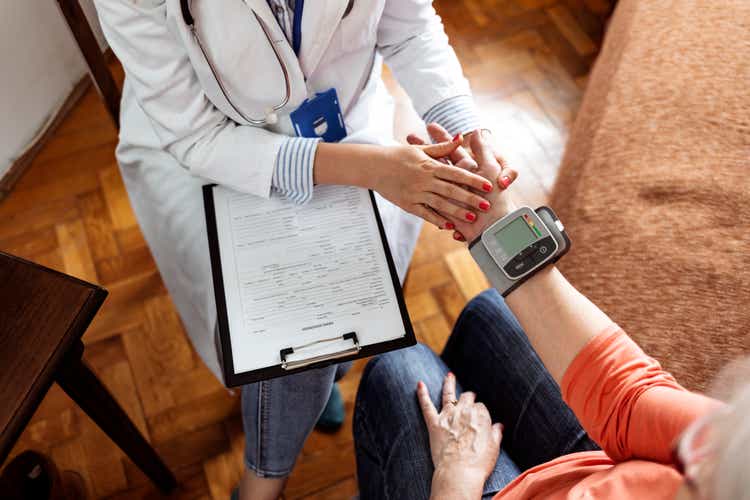 Cano Health (NYSE:CANO) climbed 5.2% in after hours trading after an investor urged the company to pursue strategic alternatives, including a possible. Cano rose 15% in regular trading amid a report that several companies were interested in acquiring Signify Health (SGFY).
Own Creek Asset Management, which owns 8.69 million shares, or a 3.75% stake, is urging Cano Health (CANO) to engage with investment bankers to pursue a sale to a strategic buyer, according to a statement.
Owl Creek argued that the Cano (CANO) trades at a large discount to public peers including Oak Street Health (OSH) and Agilon Health (AGL) at least partly due to its SPAC heritage. The investor also highlighted other recent deals in the space including Amazon's (AMZN) purchase of One Medical (ONEM) for $3.9 billion last month and a Sunday report that Amazon, UnitedHealth (UNH) and Option Care Health (OPCH) are interested in the home-health-services provider Signify Health (SGFY).
If Cano had an enterprise value equal to three times this year's expected revenue like Oak Street Health (OSH) and agilon (AGL) do, or one similar to what Amazon is paying for One Medical (ONEM), Cano (CANO) would be valued at $14/share, Owl Creek wrote in a letter to Cano CEO Marlow Hernandez on Monday.
The Owl Creek push comes after after activist investor Dan Loeb's Third Point hedge fund in March said CANO should explore strategic alternatives, including a potential sale. The share surged 43% on March 9 with Third Point pushing for the sale.