Newly public GigaCloud stock continues rocky ride, tumbling 33%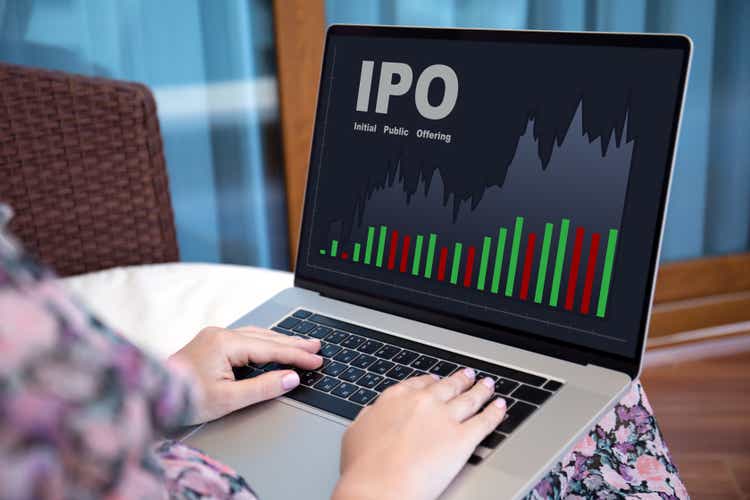 Newly public GigaCloud Technology (NASDAQ:GCT) stock continued its rocky ride on Tuesday, with shares tumbling 33% in morning trading.
Shares of the e-commerce services provider opened at $32.61, climbing to a high of $34.90 before sliding to a low of $25.60 mid-morning. The stock recently changed hands at $27.75 at approximately 10:40 a.m. ET.
Hong Kong-based GigaCloud went public on Aug. 18 through a $36M initial public offering, with shares priced at $12.25 apiece. The shares finished their first session 28% higher at $15.69.
The stock soared 206% during its second day of trade on Friday, but fell 14% on Monday.
Based in Hong Kong, GigaCloud provides e-commerce solutions for the discovery, payment and shipping of large merchandise such as furniture and appliances. The company connects manufacturers based primarily in Asia with online resellers in Asia, the US and Europe.
For a more in-depth look at GigaCloud, check out SA contributor Donovan Jones's "GigaCloud Technology Readies $40 Million US IPO".