Cleveland-Cliffs CEO sees EV industry preferring steel to aluminum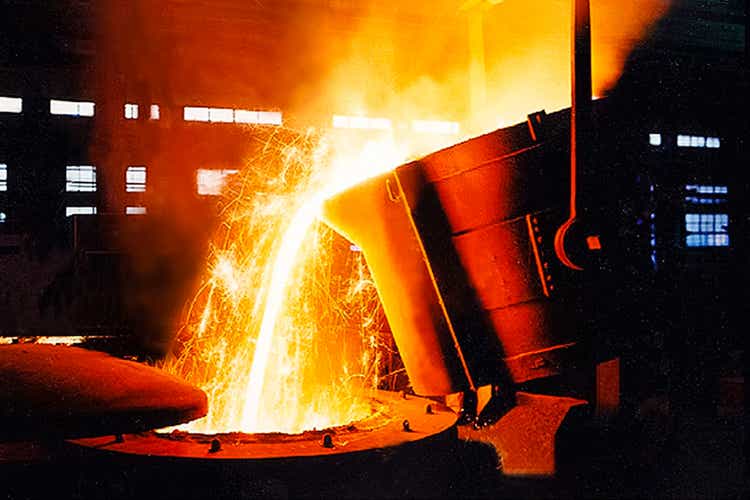 Electric vehicle makers are choosing steel over aluminum as the preferred metal for automotive bodies, according to Lourenco Goncalves, CEO of Cleveland-Cliffs (NYSE:CLF), the largest provider of steel to the U.S. auto industry.
EV companies are going "all-in" on steel as they build out plans for the transition away from combustion engine vehicles, the CEO told a steel conference in Atlanta on Monday, according to Bloomberg.
The comments are significant given Cliffs' (CLF) visibility in the auto market, where the company supplies steel to major automakers such as GM, Ford, Toyota, Nissan and Mercedes-Benz.
Goncalves said he does not see any difference of opinion with the United Steelworkers ahead of labor talks, expecting a strike will be avoided.
According to Argus, the CEO also said he does not expect production cuts in the U.S. flat-rolled market on the horizon even as prices have dropped to half their levels of the start of the year.
Cleveland-Cliffs (CLF) shares are "ridiculously cheap," with commodities in a supercycle, Leo Nelissen writes in a bullish analysis published recently on Seeking Alpha.