White House draws up plan to forgive $10K student loan debt for some - CNN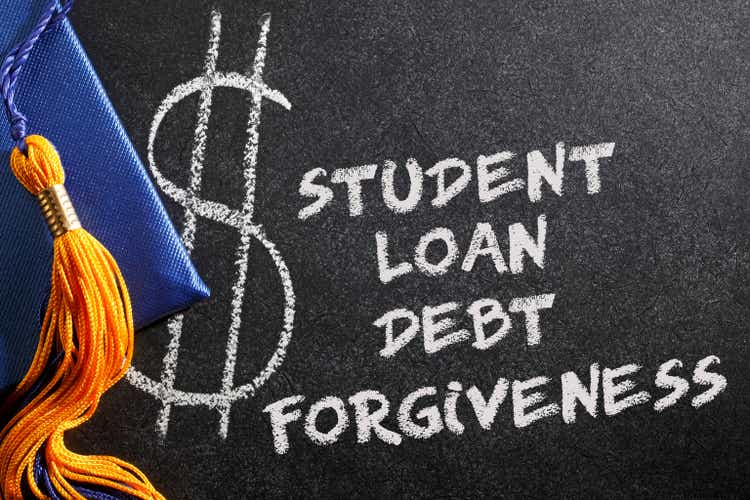 The White House is leaning toward a plan to cancel up to $10K of student loan debt per borrower for individuals who earn less than $125K per year, CNN reported Tuesday, citing multiple people familiar with the discussions.
The announcement could come as soon as Wednesday, CNN said, but it's unclear whether a final decision has been made. The Biden administration is also expected to address in coming days whether it will extend the pause on federal student loan payments again. The current pause is set to expire at the end of the month.
SoFi Technologies (SOFI) stock is rising 1.5% in midday trading. The company has a significant business in refinancing student debt. With the federal government repeatedly extending a pause on the payment of federal student loans, a definitive plan for student debt would give SoFi (SOFI) investors more clarity on the company's outlook.
Other student loan-related names include: SLM Corp. (SLM), +1.1%, Navient (NAVI), flat; and Nelnet (NNI), -1.1%.
Earlier this month, SoFi Technologies (SOFI) stock soared after impressive Q2 growth, guidance boost
Dear readers: We recognize that politics often intersects with the financial news of the day, so we invite you to click here to join the separate political discussion.