Lyft to rent out nearly half its office space as employees stay remote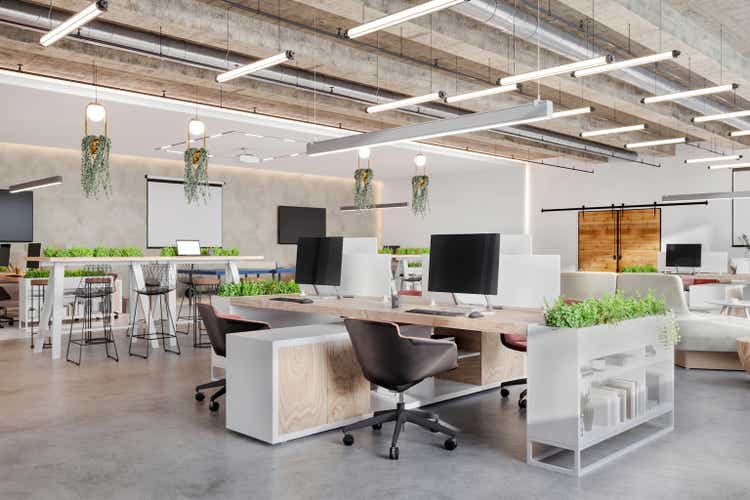 While Apple looks to get its employees back to the office, other companies are giving up on their brick-and-mortar institutions. Lyft (NASDAQ:LYFT) just announced that it will rent out nearly half of its office spaces in New York City, Nashville, San Francisco and Seattle, as it doubles down on its "fully flexible" work policy. The ride-hailing firm feels the strategy "strikes the right balance between trust and choice" for its 4,000 employees, "helping us do our best work while attracting and retaining top talent."
Bigger picture: Lyft (LYFT) intends to sublease about 44% of its combined 615K square feet to other businesses, hoping to cut costs as staff continue to work from home. Software giant Salesforce and business review site Yelp are already among other companies that have said they plan to sell or rent out parts of their offices. Not everyone is on board the trend, however, with Google announcing recent plans to spend $1B buying real estate in the West End of London, and shell out another $7B on offices and data centers in the U.S.
"Many of our team members opted to work remotely after we shifted to a flexible workplace strategy," said Lyft (LYFT) VP Rachel Goldstein. "As a result, we have identified a significant amount of office space that isn't being utilized the way it previously was."
Statistic: The average workplace occupancy rate in the top-10 U.S. metro areas is currently 43.5%, down from over 95% before the pandemic began, according to Kastle Systems, which collects daily data on how many workers swipe into office buildings.
Related office REITs: BXP, ARE, SLG, OFC, CIO, VNO, KRC, DEI, CUZ, HIW, JBGS, HPP, BDN, PGRE, PDM, AAT, WRE, ESRT, EQC, DEA, OPI, ALX, AHH, FSP, CMCT