Oragenics announces early toxicology data for intranasal COVID-19 vaccine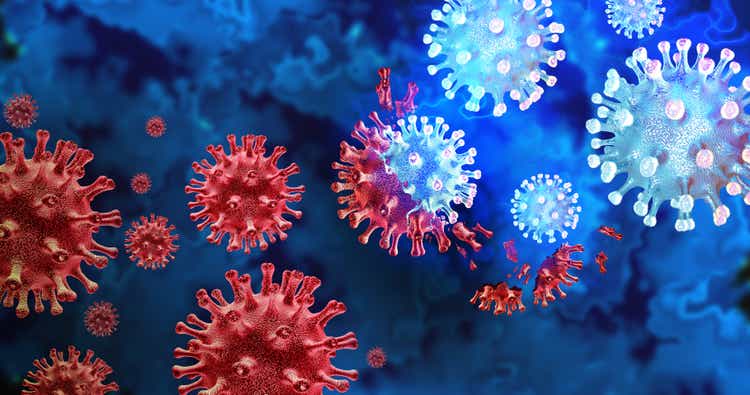 Development-stage biotech Oragenics, Inc. (NYSE:OGEN) announced initial data on Wednesday from an ongoing Good Laboratory Practice (GLP) toxicology study for NT-CoV2-1, an intranasal COVID-19 vaccine candidate.
The data, generated from a rabbit model, indicate a safety profile and immune responses

for NT-CoV2-1, the company said, adding that the readout is expected to support regulatory filings required to advance the candidate in a Phase 1 trial.

The final toxicology report, which will include data from ongoing histopathology evaluation, is expected by the year-end. The company plans to start the Phase 1 trial for NT-CoV2-1 by early 2023.
"We believe our intranasal vaccine candidate will have the potential to reduce transmission and offers a needle-free COVID-19 vaccine option," OGEN's Chief Executive Kimberly Murphy said.
A former executive at GSK (GSK), Murphy took the leadership of OGEN in June.
This was corrected on 09/05/2022 at 10:34 AM. This article was corrected to reflect the accurate ticker symbol for Oragenics.