Economic fallout assessed after six months of war in Ukraine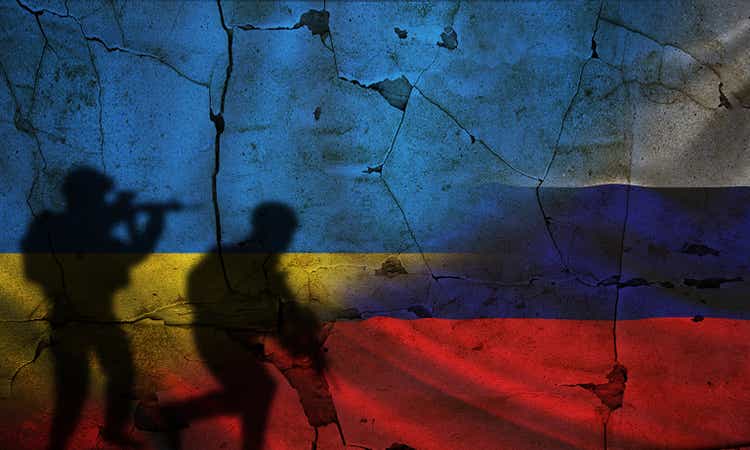 It's been a heartbreaking last six months since Russia launched a full-scale invasion of Ukraine, with the tragic half-year milestone falling out today - on Kyiv's 31st Independence Day from the Soviet Union. While it's difficult to determine the exact loss of life, Ukraine says it has lost 9,000 members of its armed forces, while Russia has likely recorded around 15,000 troop fatalities. The tally doesn't include an untold amount of civilians that have been caught or perished in the crossfire, or have been forced from their homes and communities.
War of attrition: The conflict doesn't look like it will end anytime soon, though expectations have changed drastically since the beginning of war. Many had assumed that Ukraine and the capital would fall within a matter of days, only to be surprised by the army's capabilities and Russia's forced pivot to the eastern Donbas region. Moscow has referred to the battle as a "special military operation" to "denazify" Ukraine, though the assault has only strengthened NATO unity and has even led to a possible expansion of the alliance with historically-neutral Finland and Sweden.
The U.S. has provided $10.6B in military assistance to President Volodymyr Zelenskyy's government since the beginning of the Biden administration, including 19 lots of weapons taken directly from stocks in the Defense Department. Washington is set to announce another aid package worth about $3B on Wednesday, to train and equip Ukrainian forces to fight for years to come. Meanwhile, international sanctions continue to remain in place on Russia, though analysts feel the damage will be felt over time and the economy is still a long way away from collapsing.
Elsewhere: The war has led to soaring inflation and a cost-of-living crisis in Europe, though rising energy and food prices have yet to undermine Western unity. The euro has even fallen below parity with the U.S. dollar after Russia's announcement that it would halt gas supplies via the Nord Stream 1 pipeline for three days at the end of August. Investors are nervous that the move can exacerbate an energy crisis that has weighed on the currency, as well as a European Central Bank that is still hesitant to get too aggressive due to fears about a recession.