Illinois Tool Works reinitiated with Neutral at Bank of America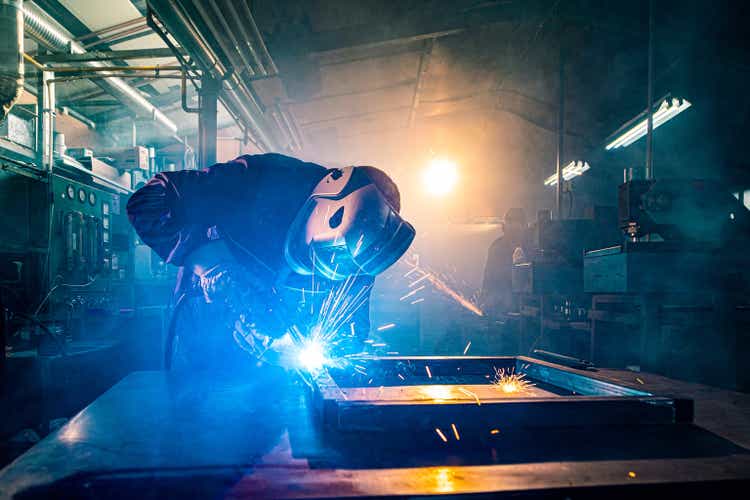 Illinois Tool Works (NYSE:ITW) on Wednesday was reinitiated with a Neutral rating and price target of $220 a share by Bank of America. Concerns about an economic slowdown are a key reason for the rating, according to the analyst team led by Andrew Obin.
ITW's EPS will grow by 6.5% to $9.06 this year, followed by a 5% gain in 2023 and 6.4% increase in 2024, the bank estimated.
The automotive industry has been the most significant drag on company performance after global output peaked in 2018. That year, the automotive original equipment manufacturing (OEM) segment made up 23% of ITW's revenue and 21% of operating profit. By last year, those percentages had shrunk to 19% and 16%, respectively, and weighed on overall performance.
ITW has tended to outperform the market during the early stages of an economic recovery, making timing a key issue for the stock, Bank of America said.
"We believe that the automotive drag is cyclical, rather than structural in nature, and forecast a gradual recovery in automotive OEM margins over the next several years," the report said. "The recovery should drive renewed margin expansion at the corporate level and improving EPS growth.
ITW has declined by about 16% this year, compared with a 13% drop for the S&P 500 Stock Index. It closed little changed at $205.62 a share on Wednesday.
Seeking Alpha contributor GS Analytics has a Buy rating on ITW because of its growth potential, while columnist Leo Nelissen rates it as a Hold on economic weakness.