Integra Lifesciences voluntarily recalls pressure monitors, lowers revenue, profit guidance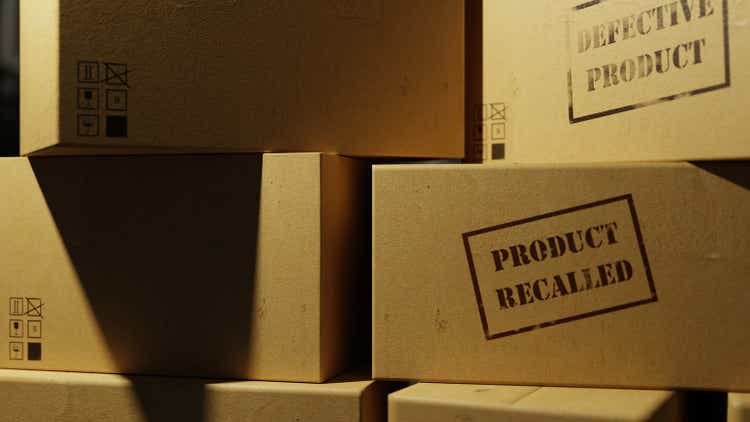 Integra LifeSciences Holdings (NASDAQ:IART) said the U.S. Food and Drug Administration and other regulatory authorities outside the United States, initiated a voluntary global removal of all CereLink intracranial pressure monitors as customers reported that

the monitors pressure readings were out of range.

As a result of the voluntary action, the company cuts its third quarter and full-year revenue and profit guidance.
The company believes that the out-of-range readings were caused by electrical interference from the external environment and/or interference from a component on the circuit board of the monitor.
The company said these out-of-range readings have occurred at a low incidence rate and at a limited number of sites, and it had decided to remove all CereLink monitors from the field.
The company now expects third quarter revenue to be between $374M to $382M ($387.79M consensus) from prior guidance of $383M to $391M. Q3 Profit to be between $0.69 to $0.73 from earlier guidance of $78 to $0.82. ($0.80 consensus)
The company sees full year revenue to be between $1.548B to $1.566B from a range of $1.557B to $1.575B vs consensus estimate of $1.57B.
Full year profit guidance to a range of $3.12 to $3.20 from $3.21 to $3.29 vs consensus estimate of $3.24.
(IART) stock is

down 4.3%

.