Pfizer posts 86% efficacy for respiratory syncytial virus vaccine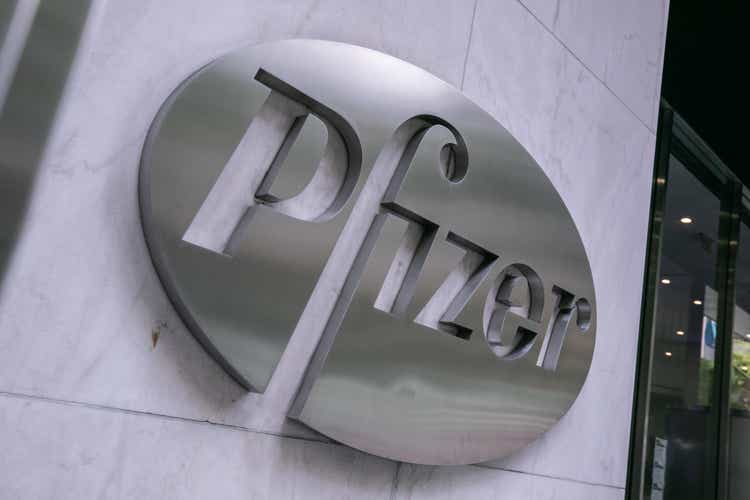 Disclosing data from a global Phase 3 trial, Pfizer (NYSE:PFE) announced Thursday that the company's experimental bivalent vaccine candidate for respiratory syncytial virus RSVpreF generated ~86% of efficacy against severe disease in older adults.
PFE's results for the RSV vaccine come weeks after the rival GSK (GSK) said in June that its experimental shot was the first to show statistically significant and clinically meaningful efficacy against the virus in those aged 60 and above.
The virus causes respiratory disorders, with the more severe disease having more symptoms. The ongoing trial enrolled approximately 37,000 participants aged 60 years and older.
According to topline data from a pre-planned interim review, PFE said that RSVpreF led to 66.7% of vaccine efficacy for RSV-associated lower respiratory tract illness (LRTI-RSV) defined by two or more symptoms.
In terms of the more severe disease primary endpoint of LRTI-RSV, defined by three or more symptoms, the efficacy stood at 85.7%.
The external Data Monitoring Committee, which conducted the interim analysis, determined that the vaccine was well tolerated with no safety concerns.
Based on the data, PFE plans to submit a marketing application to the FDA and seek regulatory submissions in other jurisdictions in the coming months. Results are yet to undergo peer review.
Read: Johnson & Johnson (JNJ) announced in December that its investigational respiratory syncytial virus vaccine candidate led to an efficacy of 80% in those aged 65 and older.