EV age: California set to ban new gas car sales by 2035
Aug. 25, 2022 7:22 AM ET
Ford Motor Company (F), GM, STLA, TSLA
TM, HMC, HYMTF, KIMTF, GELYF, BAMXF, MBGYY, VWAGY
By:

Yoel Minkoff,

SA News Editor
885 Comments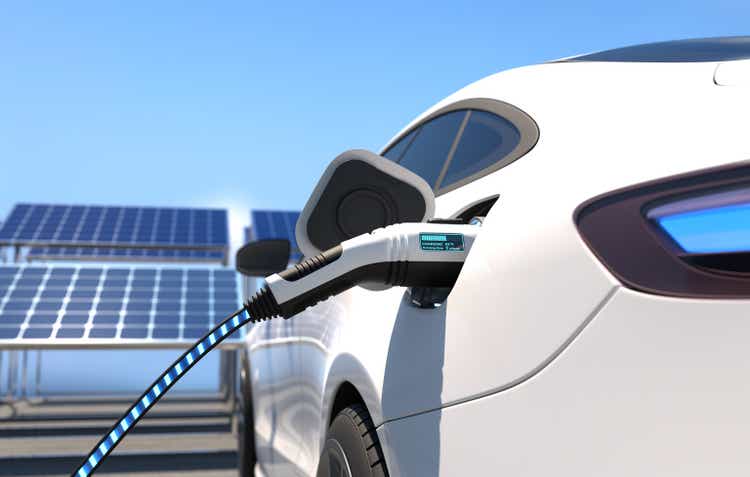 California's Air Resources Board on Thursday afternoon is expected to ban the sale of new gasoline cars by 2035, while setting interim targets to phase the vehicles off the road. The decision will have major ramifications for the auto industry given California's massive economy, which would rank as the world's fifth largest if it were a sovereign nation. In the past, more than a dozen other U.S. states have also opted to use stricter emission standards set by California under a federal waiver of the Clean Air Act (which was revoked by President Trump, only to be restored by President Biden).
Details: The rules would focus on sales of new models - not used vehicles - by setting interim quotas. Starting in 2026, 35% of new passenger cars, SUVs and small pickup trucks sold in California would have to be zero-emission vehicles. The measure would then increase each year, reaching 51% of all new car sales in 2028, 68% in 2030 and 100% in 2035 (only 20% of zero-emission cars sold could be plug-in hybrids).
The proposed rules come shortly after the signing of the Inflation Reduction Act, which involves tens of billions of dollars for spending on the electric vehicle transition. Provisions include new tax credits aimed at incentivizing EV sales, as well as benefits for carmakers shifting production to the U.S. to shore up the domestic supply chain. Last year, the Biden administration also issued stricter nationwide tailpipe for new vehicles and SUVs made through 2026.
Can the auto industry hack it? "Despite this positive trend, California's EV sale mandates are still very aggressive - even in California with decades of supportive EV policies - and will be extremely challenging," said John Bozzella, CEO of the Alliance for Automotive Innovation. "That's just a fact." The state's objectives depend on many factors, such as "inflation, charging and fuel infrastructure, supply chains, labor, critical mineral availability and pricing, and the ongoing semiconductor shortage."
Related tickers: Ford (NYSE:F), General Motors (NYSE:GM), Stellantis (NYSE:STLA), Tesla (NASDAQ:TSLA), Toyota (TM), Honda (HMC), Daimler (OTCPK:DMLRY), BMW (OTCPK:BAMXF), Volkswagen (OTCPK:VWAGY), Hyundai (OTCPK:HYMTF), Kia (OTCPK:KIMTF) and Volvo (OTCPK:GELYF)