Alibaba, JD.com, Pinduoduo lead Chinese tech higher as China unveils new stimulus spending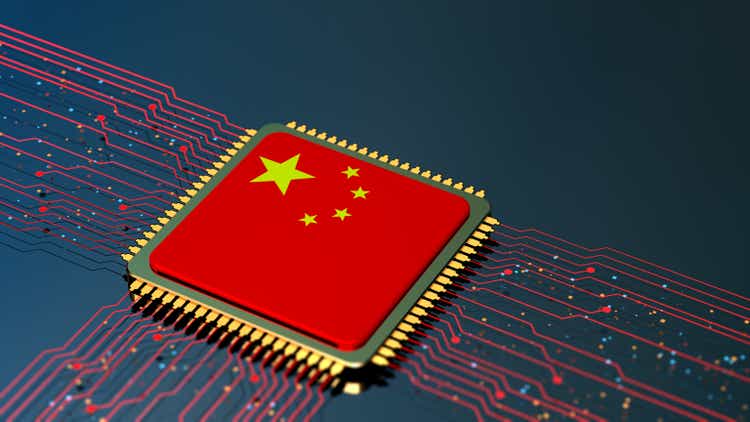 Alibaba (NYSE:BABA), Pinduoduo (NASDAQ:PDD) and Baidu (NASDAQ:BIDU) were among the largest gainers of Chinese tech stocks on Thursday as the country's government announced new stimulus spending meant to boost the local economy.
Both Alibaba (BABA) and Baidu (BIDU) gained more than 4% each, while Pinduoduo (PDD) rose more than 6% as the government said it would spend 1T yuan, or $146B, on infrastructure spending.
NetEase (NTES), Vipshop Holdings (VIPS), Bilibili (BILI) and JD.com (NASDAQ:JD) also gained on the news, led by a near 5% gain in JD.com (JD).
JD.com (JD) reported second-quarter results on Tuesday that topped estimates, while also adding nearly 50M customer accounts in the past 12 months.
In addition to the gains seen in individual Chinese equities, KraneShares CSI China Internet ETF (KWEB) rose more than 4% in premarket trading.
Separately on Thursday, Baidu (BIDU) launched its first superconducting quantum computer that fully integrates hardware, software and applications.
The tech giant also introduced the world's first all-platform quantum hardware-software integration solution that provides access to various quantum chips via mobile app, PC, and cloud.
Earlier this month, hedge fund Bridgewater Associates disclosed it has sold off all of its holdings in a handful of bellwether Chinese tech stocks, including Alibaba (BABA), JD.com (JD), NetEase (NTES) and Bilibili (BILI), while also making several other changes to its portfolio.