Trump SPAC Digital World dips on report Truth Social isn't paying Web vendor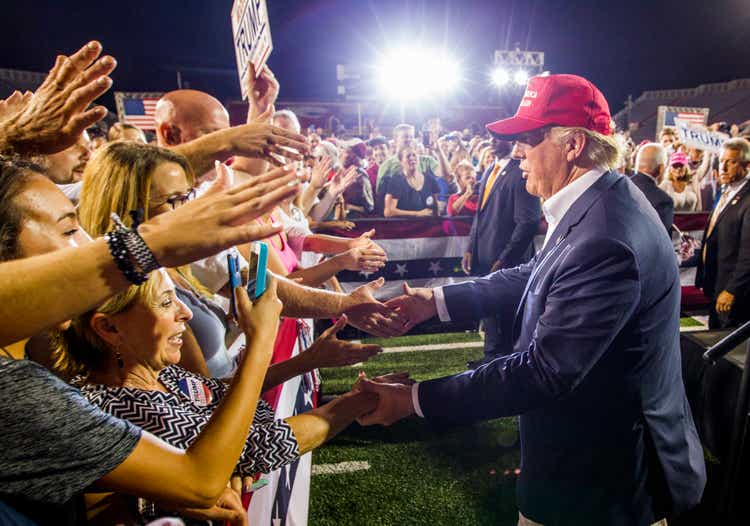 Digital World Acquisition (NASDAQ:DWAC), the blank-check company behind Donald Trump's Truth Social network, has taken an afternoon dip alongside a report that one key vendor isn't getting paid for service.
RightForge says Truth Social stopped making contractually obligated payments for Web hosting services months ago, leading to payables of $1.6M, Fox Business reports.
Digital World Acquisition has slipped 4.4% midafternoon Thursday on a volume spike.
This was corrected on 09/05/2022 at 10:43 AM. The headline was edited to clarify that it is Trump Media's Truth Social that is accused of withholding payment to a vendor.