Chinese stocks trading in the U.S. gain with delisting fears easing
Aug. 29, 2022 11:10 AM ET
China Automotive Systems, Inc. (CAAS)
EDU, MLCO, AACG, TAL, YUMC, STG, GOTU, LKNCY
By:

Clark Schultz,

SA News Editor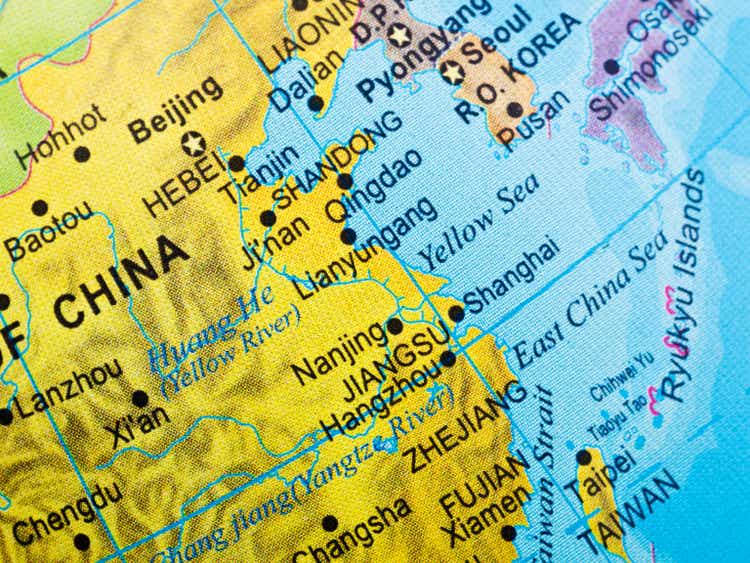 Shares of Chinese companies listed in the U.S. moved higher again on Monday after the China Securities Regulatory Commission and U.S. Public Company Accounting Oversight Board announced late last week that an agreement for cooperation on inspecting the audit work papers of U.S.- listed Chinese companies has been inked.
Goldman Sachs called the development a regulatory breakthrough in a note published on Monday - even if it is only considered a first step.
China Automotive Systems (NASDAQ:CAAS) +14.55%, Yum China Holdings (YUMC) +2.45%, Luckin Coffee (OTCPK:LKNCY) +4.30%, Melco Resorts & Entertainment Limited (MLCO) +4.95% were some of the notable gainers in the consumers sector.
Chinese education stocks in particular rallied on Monday with Gaotu (GOTU) +16.05%, TAL Education Group (TAL) +9.29%, Sunlands Technology Group (STG) +7.11%, ATA Creativity Global (AACG) +3.25%, and New Oriental Education & Technology Group (EDU) +3.25% all notably higher.
Read a preview of other stocks that may see share prices moves this week in Seeking Alpha's Catalyst Watch.