Volvo Cars reports 23.9% drop in US vehicle sales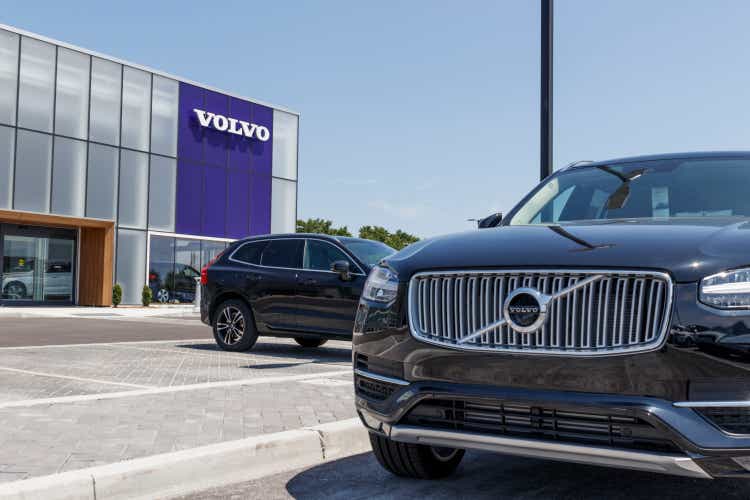 Volvo Cars' (OTCPK:VLVLY) US sales fell 23.9% year-over-year to 8,136 cars in August 2022, including the decline of 30.3% in recharge cars sales.
The Sweden automaker reported Friday the total sales of 43,666 cars

in August, down 4.6% compared with the same month last year. Recharge models represented 21.9% of the total sales last month, with fully electric vehicles accounting for 5.7%.

European sales reached 10,995, down 15.8% Y/Y, where recharge cars accounted for 48 % of the sales.
China sales went up by 31% in August to 17,179 cars.
"The positive trend in production continued into August, however the pace of normalisation was affected by power cuts and Covid-19 outbreaks in China. In addition, lack of availability of components, notably semiconductors, continues to influence manufacturing output, which impacted Volvo Cars' retail deliveries during the month," the company said.
Source: Volvo Cars Press Release
Volvo Cars' top selling model for the month was the XC60 with sales of 16,161 cars (2021: 14,972 units), followed by the XC40 at 9,766 cars (2021: 11,716) and the XC90 at 7,678 cars (2021: 8,023 units).