CME Group proposes converting eurodollar futures, options contracts to SOFR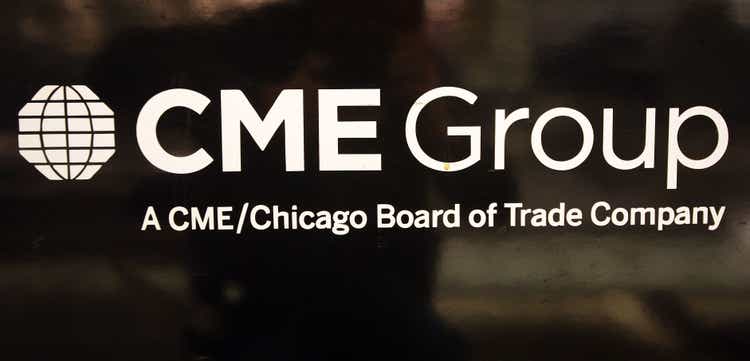 Under its previously adopted fallbacks plan, CME Group (NASDAQ:CME) proposed Tuesday to convert eurodollar futures and options open interest into corresponding secured overnight financing rate ("SOFR") contracts on April 14, 2023.
SOFR is a short-duration

benchmark rate in which U.S.-based financial institutions pay each other for overnight loans. It succeeded Libor -- another benchmark interbank rate -- at the beginning of 2022.

The potential conversion comes as "SOFR futures and options are now the leading liquidity pool, as open interest has reached 19 million contracts and volume has significantly outpaced Eurodollars," said Agha Mirza, CME global head of Rates and OTC Products.
Eurodollar futures and options contracts that expire before June 30, 2023 do not apply to CME's (CME) proposal, the exchange said.
Furthermore, the company is planning to add SOFR options to its portfolio margining solution, which allows clients to reduce margin requirements, for cleared products in December, subject to regulatory approval.
Previously, (Sep. 2) CME Group ADV climbs 22% in August.