Industrial stocks end week with 3.4% gain as market breaks losing streak
Sep. 09, 2022 4:34 PM ET
Industrial Select Sector SPDR ETF (XLI)
GE, BA, UPS, CAT, LMT, NOC, UNP, DE, HON, RTX
By:

Rob Williams,

SA NY
3 Comments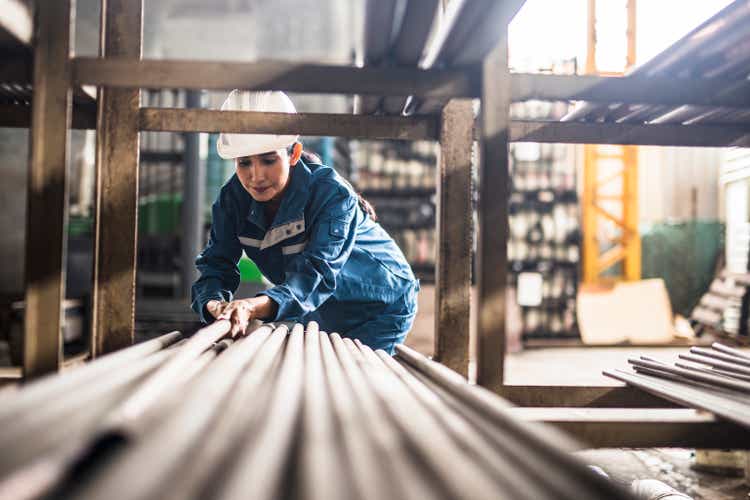 An indicator of movements for industrial stocks closed with a weekly gain as market indexes broke a three-week losing streak.
The Industrial Select Sector SPDR ETF (NYSEARCA:XLI), whose holdings consist of large-cap industrial companies, climbed 3.4% from a week earlier to end at $95.29 on Friday. The closing price was the highest since Aug. 26.
Caterpillar (CAT) had the biggest weekly gain among the top holdings for the industrial ETF. The maker of earth-moving equipment rose 4.8% to $189.49 a share. Caterpillar on Thursday reached a settlement with the Internal Revenue Service to resolve a tax dispute without any penalties, according to a public filing.
Industrial Select Sector SPDR Fund -Top Holdings
Company (Ticker)
Closing price - Sept. 9
% weekly change
United Parcel Service (UPS)
$198.69
1.35%
Union Pacific Corp. (UNP)
$231.88
3.55%
Raytheon Technologies (RTX)
$88.04
0.51%
Honeywell International (HON)
$191.70
2.57%
Deere & Co. (DE)
$372.25
2.77%
Lockheed Martin (LMT)
$421.53
0.71%
Caterpillar (CAT)
$189.49
4.79%
Boeing (BA)
$157.52
3.26%
General Electric (GE)
$74.04
2.22%
Northrop Grumman (NOC)
$491.41
3.03%