Dow tanks nearly 1,300 points, S&P, Nasdaq plunge after hot inflation data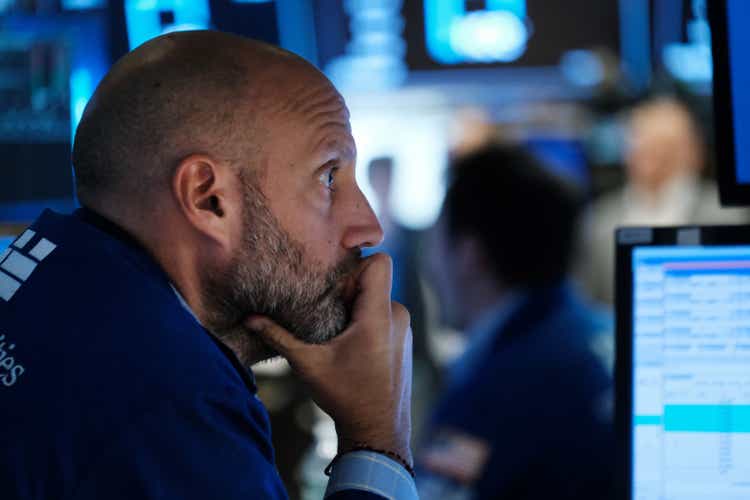 Major market averages traded further to the downside on Tuesday after a hotter than anticipated consumer price update spooked investors.
The Nasdaq Composite (COMP.IND) is -5.2%, S&P 500 (SP500) is -4.3% and the Dow (DJI) is -4%.
August CPI came in hotter than anticipated with CPI Y/Y rising to 8.3% compared to the projected 8.1%. Core CPI Y/Y also rose to 6.3% versus the expected 6.1%.
With the high inflation read, Fed Fund Futures are now pricing in a 20% chance of a 100 basis point Fed hike and an 80% chance of a 75 basis point rate hike.
Rates jumped higher. The 10-year Treasury yield (US10Y) is up 5 basis points to 3.42% and the 2-year yield (US2Y) is up 17 basis points to 3.74%.
All 11 S&P sectors finished the session in the red and are led lower by the Information Technology sector and Consumer Services segment. Consumer Discretionary has also struggled.
The major averages came off a solid performance to start the week, but the tone has appeared to change with the latest inflation print.
"Some may call it a bear market rally, call it whatever you want to call it, but it's being likely driven by completely washed out sentiment and these things could always go further than you think," MKM's Michael Darda said, adding that while the rally could go further this week, the S&P looks likely stuck in a range of 3,500 to 4,300.
Looking to company news, early votes reportedly show Twitter easily getting shareholder approval of the Elon Musk buyout offer.