I-Mab gets Chinese nod to start phase 3 combo treatment trial for myelodysplastic syndrome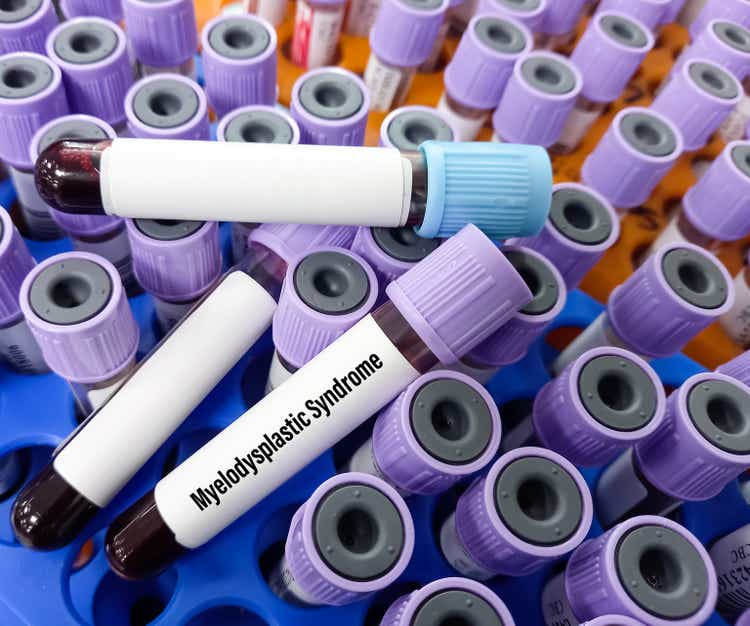 Chinese biotech I-Mab (NASDAQ:IMAB) on Tuesday said it got local regulatory approval to start a phase 3 trial evaluating its antibody lemzoparlimab in combination with cancer drug azacitidine for the treatment of

myelodysplastic syndrome (MDS).

MDS is a group of cancers caused due to blood cells that are poorly formed or don't work properly.
The approval to start the trial follows a successful completion of an end-of-phase 2 meeting with the Center for Drug Evaluation of China's National Medical Products Administration, IMAB said in a statement.
The meeting was supported by results from a phase 2 trial assessing lemzoparlimab in combination with azacitidine for the treatment of patients with newly diagnosed higher-risk MS, IMAB said.
The company said it is on track to initiate the late-stage study as planned.
U.S.-listed shares of IMAB

-4.8%

at $5.31 in morning trading.