Nucor's lower steel mills margins weigh heavy on Q3 earnings forecast sliding below consensus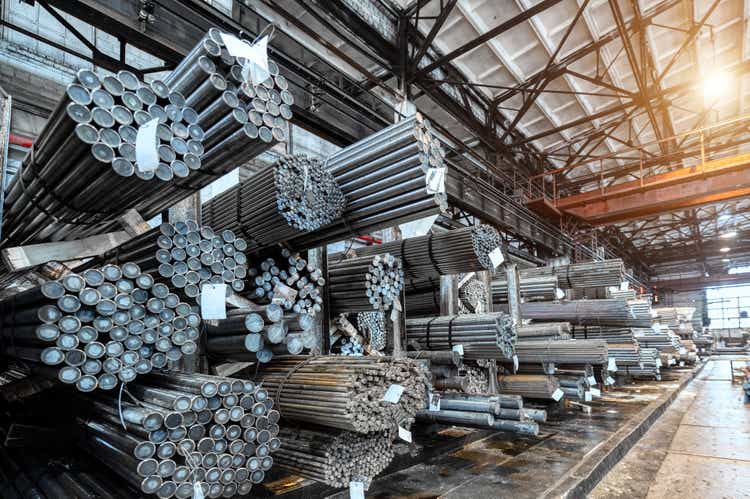 Nucor (NYSE:NUE) stated Wednesday that it estimates third quarter earnings per share to range between $6.30-$6.40, which outlines a big-miss on market consensus of $7.76.
The steel manufacturer

shares are down 6%

in pre-market.
"We expect the

steel mills segment earnings to be considerably lower in the third quarter of 2022 as compared to the second quarter of 2022, due to metal margin contraction and reduced shipping volumes particularly at our sheet and plate mills," commented Nucor.

However, steel products and raw material segments are forecasted to have earnings in line with Q2 2022.
"We continue to believe that 2022 will be the most profitable year in Nucor's history," the company reaffirmed.
During Q3 2022, Nucor repurchased 5.3M shares at an average price of $122.24 (vs. last close of $136.10).
Here's a recap of Nucor (NUE) Q2 Earnings.
"Even with EPS figures cut by more than 50%, the stock is still only priced at less than 11x EPS," explains Seeking Alpha contributor Michael Wiggins De Oliveria at Buy Rating on NUE.