Capital One August credit card metrics mixed with delinquencies up, net charge-offs down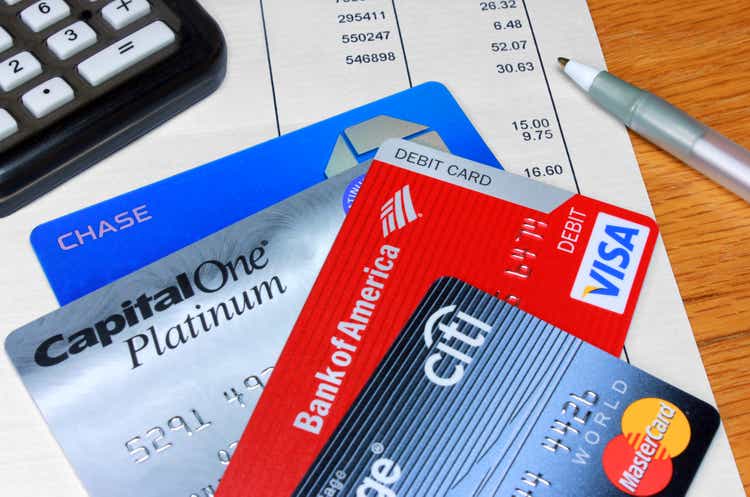 Capital One Financial (NYSE:COF) credit card metrics for August were mixed as its domestic delinquency rate drifted up from the prior month, though net charge-offs edged down amid an increase in the amount

of borrowing.

The delinquency rate stood at 2.76% in August, up from 2.56% in July and 1.79% a year earlier. Its net charge-off rate of 2.02%, however, slid from 2.36% in July but up from 1.54% in August 2021.
The card issuer's domestic credit card loans held for investment increased to $120.48B at the end of August from $117.6B at July 31.
Previously, (Aug. 15) Capital One July credit card delinquency, net charge-off rates rise further in July.