Evofem restructures debt as creditors obtain rights to acquire shares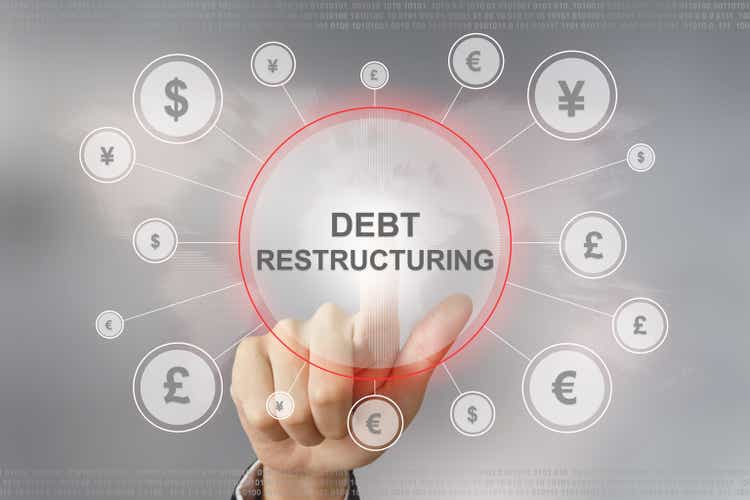 Evofem Biosciences, Inc. (OTC:EVFM), a biopharma focused on women's sexual and reproductive health, announced on Friday that the company concluded a successful debt restructuring process, giving creditors the rights to acquire its common stock.
The

restructuring has provided EVFM with forbearance from its debtholders related to all events of default, and as a result, creditors will refrain from taking legal action regarding debt repayments.

As part of the process, all junior unsecured debt holders have agreed to exchange their obligations for rights to acquire EVFM's common stock.
The unsecured creditor, Adjuvant Capital, which provided the company with $25M in 2020 as a strategic investment, has agreed to exchange 10% of its obligation into rights to acquire the common stock.
"This debt restructuring removes the overhang created by the Nasdaq delisting last month while securing ongoing forbearance from current defaults," Chief Executive Saundra Pelletier remarked.
Last month, the trading of EVFM shares moved to the OTC market after delisting from the Nasdaq Capital Market due to failure to meet the listing rules.