Study assessing Inari Medical's blood clot removal system shows low rate of adverse events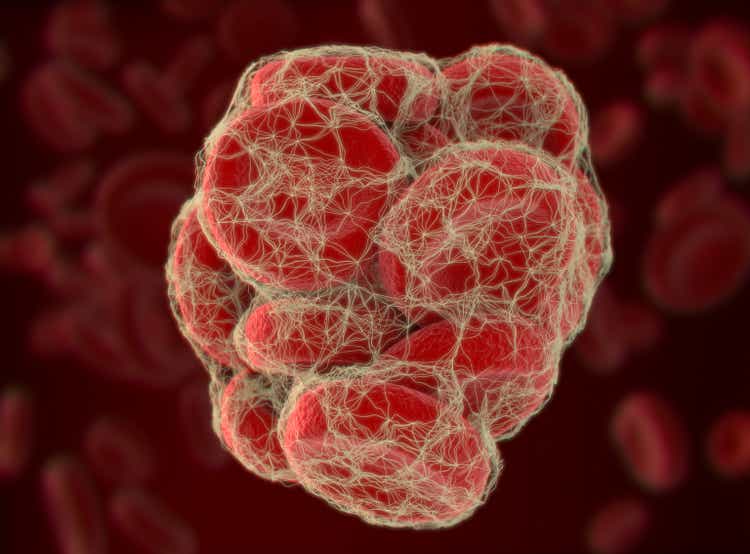 Inari Medical (NASDAQ:NARI) on Monday said a study assessing real-world outcomes for 800 patients in the U.S. who were treated with the company's FlowTriever system for pulmonary embolism (PE) showed a low rate of major adverse events.
PE is a condition in which arteries in the lungs become blocked by blood clots.
NARI's FDA-approved FlowTriever system is used for the non-surgical removal of blood clots from blood vessels, with treatments done in a single session.
The company said the main goal of the study, called FLASH, was to track major adverse events in the U.S. patients, including device-related mortality or major bleeding, with the incidence coming in at 1.8%.
All-cause mortality was 0.8% at 30 days, the company added.
The data from the FLASH study was presented at the 2022 Transcatheter Cardiovascular Therapeutics conference on Sept. 18, while also being simultaneously published in the EuroIntervention journal.
NARI stock

-2.8%

to $67.67 in afternoon trading.