Seagen in licensing deal with Lava Therapeutics for cancer candidate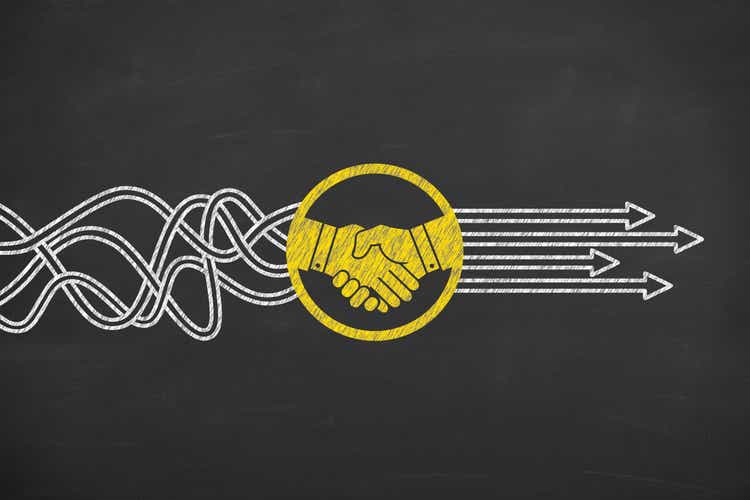 Seagen Inc. (NASDAQ:SGEN) announced a license agreement with Dutch biotech LAVA Therapeutics N.V. (LVTX) on Monday for preclinical candidate LAVA-1223 which is designed to target epidermal growth factor receptor (EGFR)-expressing solid tumors.
Per the terms, SGEN will pay $50M upfront

to LAVA to receive an exclusive worldwide license for LAVA-1223 which uses the latter's proprietary Gammabody technology.

The deal also includes up to about $650M milestone payments and royalties on future sales in the range of single digits to the mid-teens.
Additionally, the agreement gives SGEN, which focuses on antibody-drug conjugates for cancer, exclusive rights of negotiation to apply LAVA's Gammabody platform on up to two additional tumor targets.
LVTX shares have

added ~113%

pre-market in reaction to the deal, and SGEN is trading flat.
SGEN, which was rumored to have attracted buyout interest from Merck (MRK), lost in value in recent days as M&A prospects cooled.