Twitter CEO Agrawal, Elon Musk face depositions in Twitter buyout trial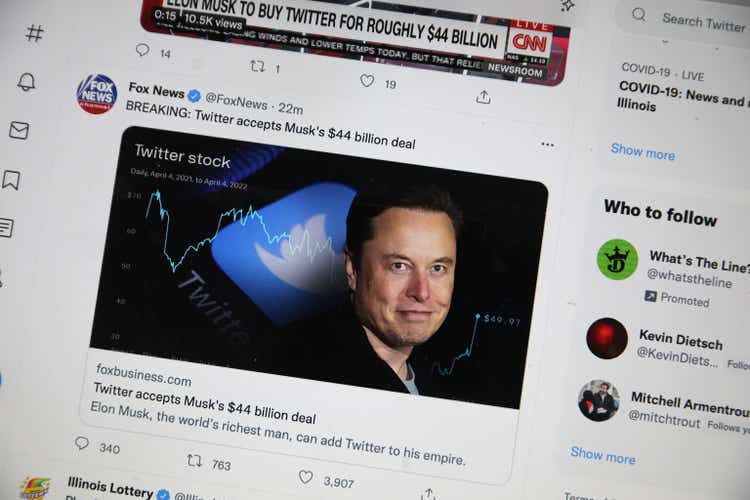 Twitter (NYSE:TWTR) CEO Parag Agrawal will be deposed Monday morning as events heat up on the Twitter v. Musk et al. docket with a five-day trial on the matter rapidly approaching.
Billionaire Elon Musk also

began sitting for a deposition starting Monday and lasting through Tuesday, with a possible extension into Wednesday, ahead of an Oct. 17 trial to decide the fate of a soured $44B deal for Musk to buy Twitter and take it private.

Agrawal will be deposed at a law office in San Francisco, while Musk's deposition is taking place at an office in Wilmington, Del.
Those are the latest in a small flurry of developments with the trial's start exactly three weeks away.
Friday brought a series of new deposition notices as well as public versions of previously filed matters under seal. Delaware Court of Chancery judge Kathaleen McCormick also denied a blanket privilege waiver sought by Musk's team in its sixth discovery motion - the latest such setback for Musk's side when it comes to rulings in the court.
Musk has also won some victories in pretrial activity: On Thursday, McCormick said she would allow him to bring in facts around Twitter's (TWTR) $7.75M severance payment to whistleblower and former security chief Peiter "Mudge" Zatko, though Twitter is pressing for information about contacts between Musk and Zatko.
That matter and several others (including Musk's side's fifth, sixth and seventh discovery motions and Twitter's fifth, sixth and seventh discovery motions) will be resolved in an omnibus hearing set for Tuesday afternoon.