Novavax makes 1M doses of its COVID-19 vaccine available for use in the UK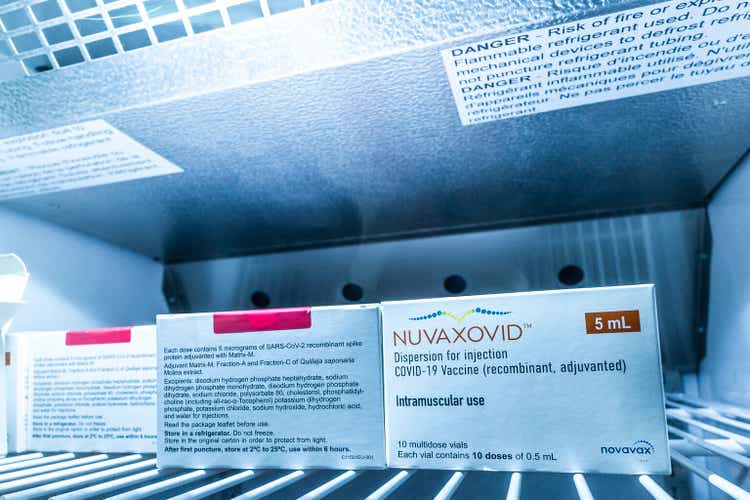 Novavax (NASDAQ:NVAX) on Tuesday said an initial 1M doses of its COVID-19 vaccine was now available for use in the United Kingdom.
UK's health regulator granted a conditional marketing approval to the protein-based shot, called Nuvaxovid, for use in

adults in Feb. and in teens in Aug.

UK has so far reported a total of 23.6M coronavirus cases and about 190K deaths, according to World Health Organization data. As of Aug. 31, there have been a total of 151.2M vaccine doses administered.
The COVID-19 vaccines currently available in the UK are Moderna's (MRNA), AstraZeneca's (AZN) and the Pfizer (PFE)/BioNTech (BNTX) shot.
"With U.K. data showing that people infected with both COVID-19 and the flu are more than five times as likely to die compared to someone with no infection, it is more important than ever to consider any vaccine offered to you by the National Health Service," NVAX CEO Stanley Erck said in a statement.
NVAX stock

+5.3%

to $19.86 in premarket trading.