Novavax stock ends 6% higher, snaps eight-day losing streak amid waning pandemic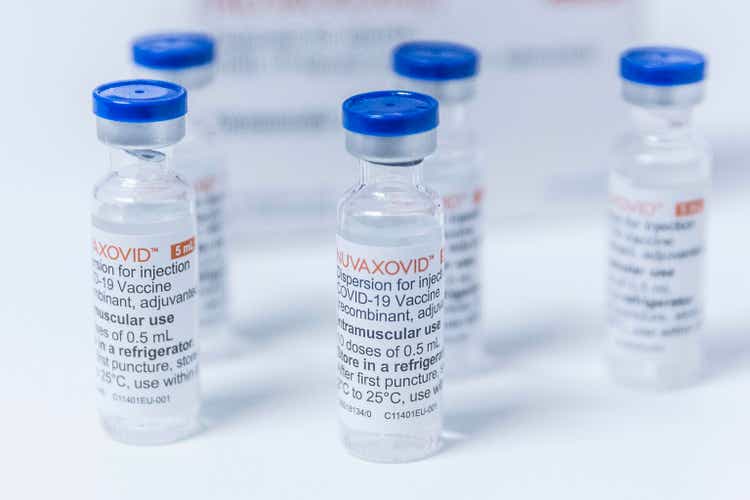 Shares of U.S. vaccine maker Novavax (NASDAQ:NVAX) on Tuesday closed about

6% higher

, ending an eight-session losing streak which included a

~27% drop

in the last three days.
On Monday, the stock ended

13.3% in the red

, after JPMorgan downgraded the Maryland-based COVID-19 vaccine maker

to underweight from neutral, citing, among other things, the company's long-term outlook.

The stock

fell another ~10%

yesterday. It has been under pressure since reporting a big Q2 sales miss in Aug., having

shed 53.2%

since.
Novavax (NVAX) entered the COVID-19 vaccine space quite late, with U.S. regulators clearing its protein-based shot only in July and European regulators following suit. However, as the pandemic waned, its vaccine sales came under pressure.
On Tuesday, the shares rebounded to close

6.2% higher

at $20.04.
The company earlier in the day said an initial 1M doses of its COVID-19 vaccine was now available for use in the United Kingdom.
Throughout Sept., the company has received approvals and expanded approvals for its COVID-19 shot in various countries for use in several age groups, including Taiwan, Israel, South Africa and the European Union.