Merck in pact with Sinopharm to launch oral COVID-19 therapy in China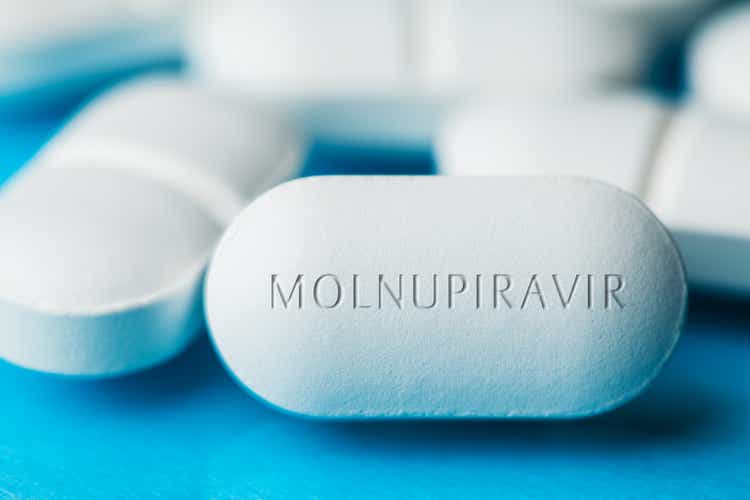 Merck (NYSE:MRK) has granted the Chinese healthcare company Sinopharm Group (OTCPK:SHTDF) (OTCPK:SHTDY) the distribution and exclusive import rights for molnupiravir, an oral COVID-19 therapy the U.S. pharma giant co-developed with Ridgeback Biotherapeutics.
MRK and Sinopharm (OTCPK:SHTDF

) will work together to assess the feasibility of technology transfer for production, supplies, and commercialization of the treatment in China,

Bloomberg

reported Wednesday, citing statements from both companies.

The oral antiviral, also known as Lagevrio, was authorized in the U.S. last December to treat non-hospitalized adults with mild to moderate COVID-19 who are at risk of developing the severe form of the disease.
The late-stage data supporting the decision indicated that the drug reduced the risk of hospitalization or death by 30% compared to the placebo.

In July, MRK projected $5.0B-5.5B in sales from Lagevrio for the year after the treatment brought $1.2B sales in Q2 2022.