Toyota cuts October production target by 6.3% amid chip shortage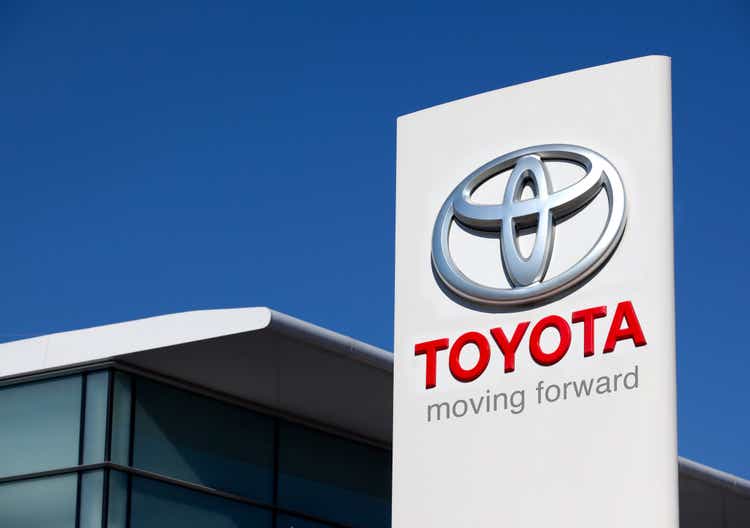 Toyota Motor (NYSE:TM) has slashed its October production target by 6.3% due to a semiconductor shortage, deepening concerns that the shortfall will continue to impede production in the second half of the financial year

to March 31.

Keeping its 9.7M vehicle production target for the current financial year unchanged, the Japanese automaker said on Friday that it expects around 750K vehicles to be produced in Oct.
It also announced suspension of production at some production lines in Japan for up to ten days.
The announcement comes around a week after the automaker released its production target of ~800K vehicles globally for the next month.
On Thursday, Toyota (TM) announced that its global vehicle output grew 44.3% Y/Y in August 2022, marking the first increase since March. However, it added that the outlook remains uncertain amid the global chip shortage and continuing COVID-19 outbreaks.
Last week, Toyota rival Honda Motor (HMC) said it would reduce car output by up to 40% at two Japanese plants in early October due to ongoing supply chain and logistical problems.