Biogen bid to revive Tecfidera patents denied by U.S. Supreme Court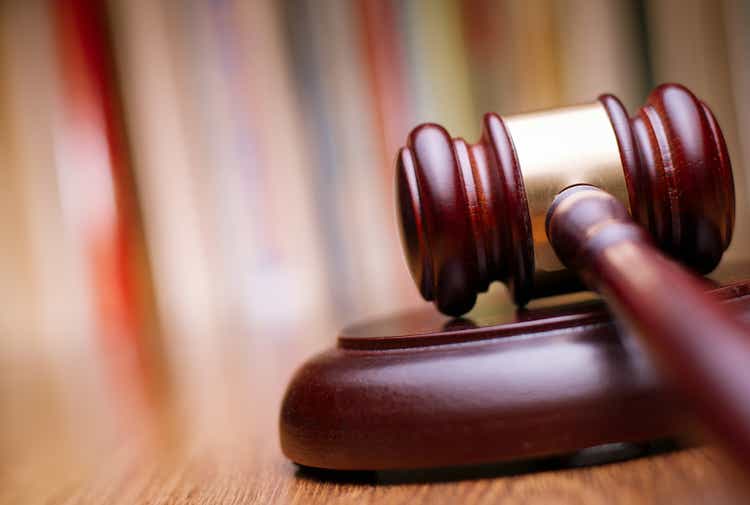 Biogen (NASDAQ:BIIB) failed to win reinstatement of a patent on the company's blockbuster multiple sclerosis drug Tecfidera on Monday after the U.S. Supreme Court declined to hear a case in a legal dispute with generic drugmaker Viatris (NASDAQ:VTRS

).

The justices denied an appeal filed by Biogen (BIIB), leaving intact a lower court ruling that invalidated a key patent related to the 480 mg dose of the treatment.
The June 2020 decision helped VTRS subsidiary Mylan Pharmaceuticals to launch a generic version of Tecfidera.
Biogen is expanding its pipeline with a focus on Alzheimer's as generics hurt sales of the multiple sclerosis franchise. For the first six months of 2022, Tecfidera sales dropped ~30% YoY in the U.S.
Last week, Biogen (BIIB) and Japanese drugmaker Eisai (OTCPK:ESALF) (OTCPK:ESALY) announced their experimental Alzheimer's medication lecanemab met the main goal in a large late-stage trial.