US Supreme Court declines to hear challenge of COVID vaccine mandate for health workers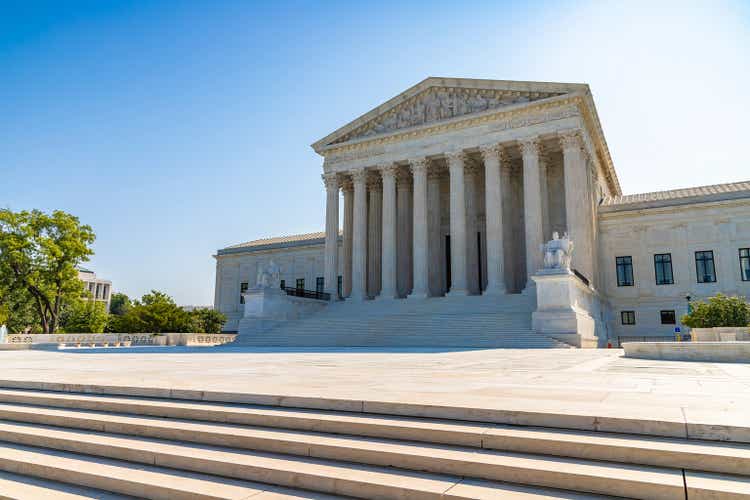 The US Supreme Court denied certiorari to a case that challenged the Biden administration's mandate that those who work in healthcare facilities that receive federal funding be vaccinated against COVID-19.
The case was brought by

Missouri and nine other states.

The states argued that the mandate violates federal administrative law and infringed on states' rights.
The healthcare worker mandate impacts ~10.3M workers at 76,000 healthcare facilities such as hospitals and nursing homes, Reuters reported.
COVID-19 vaccine makers: Moderna (NASDAQ:MRNA), Pfizer (NYSE:PFE), BioNTech (NASDAQ:BNTX), and Novavax (NASDAQ:NVAX).
In January, the Supreme Court ruled against striking down the healthcare worker mandate by a 5-4 vote.