Nasdaq, S&P 500 aiming to end five-day losing streaks; Dow holding onto slight gains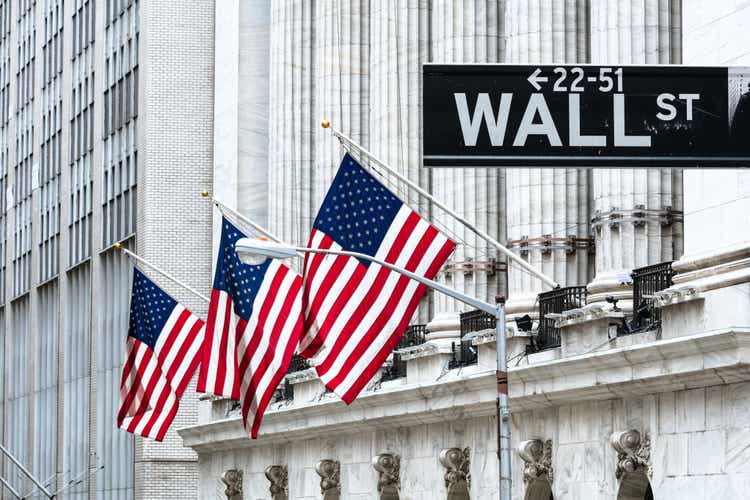 Wall Street's major indexes were managing to stay above the flat line ahead of the trading session's end, after the Federal Reserve acknowledged that its rate-hike path will weigh on economic activity but will stay in place, as largely expected.
The S&P 500 and Nasdaq are coming off five-day losing streaks, with the benchmark index plumbing yearly lows yesterday. Also weighing on investor sentiment is wholesale inflation numbers that came in hotter than expected, adding strength to the Fed's aggressive stance.
"Participants commented that recent inflation data generally had come in above expectations and that, correspondingly, inflation was declining more slowly than they had previously been anticipating," the Fed minutes said.
The S&P 500 (SP500) was +0.01% at 3,588.86 points, the tech-heavy Nasdaq Composite (COMP.IND) was +0.11% at 10,438.05 points, and the blue-chip Dow (DJI) was +0.27% at 29,323.68 points.
Producer prices rose 0.4% and 8.5% Y/Y, both above estimates, with core PPI higher by an expected 0.3%.
"The headline was boosted by a surprisingly big 1.2% jump in food prices, which have been wild in recent months, and a 0.7% increase in energy prices, led by natural gas and fuel oil; gasoline prices fell," Pantheon Macro said.
Minneapolis Fed President Neel Kashkari earlier on Wednesday said the Fed's bar for a policy pivot on rates was very high, adding that the central bank is not seeing a slowdown in underlying inflation, Bloomberg News reported.
After the latest wholesale inflation data, the hopes of any letup in the Fed's current ultra-hawkish stance were low to begin with. Investors had hoped for a sign of a possible pivot in Fed policy in the minutes.
Among individual stock movers, PepsiCo rose after the beverage giant beat on both Q3 top and bottom lines, despite a stronger U.S. dollar and high inflation. Boeing shares fell after Credit Suisse analysts gave the plane-maker an underwhelming rating.
Rates were marginally lower. The 10-year Treasury yield (US10Y) and the 2-year yield (US2Y) were both down by 3 basis points each at 3.91% and 4.29%, respectively.
The Nasdaq (COMP.IND) and S&P (SP500) have posted five straight sessions of losses and were weighed down yesterday by Bank of England Governor Andrew Bailey's confirmation of a Friday deadline for bond purchases and for pensions funds to beef up their accounts before the central bank stopped its intervention.
Dialogue on the subject has been conflicting, with some characterizing Tuesday's comments an all-time central banking gaffe. The FT reported that the BoE could still reverse course and continue its support of the shaky gilt market. However, the BoE then pushed back against that claim, once again pointing to Oct. 14 as the deadline for Bank of England gilt buying.
Yields have made outsized gains again, with the 30-year gilt yield up more than 20 basis points, topping 5%, and the 20-year yield at its highest level since 2008.
Deutsche Bank research, however, pointed out that 10-year gilt yields have returned to average levels after being the most expensive ever a couple of years ago.