Consumer sentiment improves slightly in October, inflation expectations rebound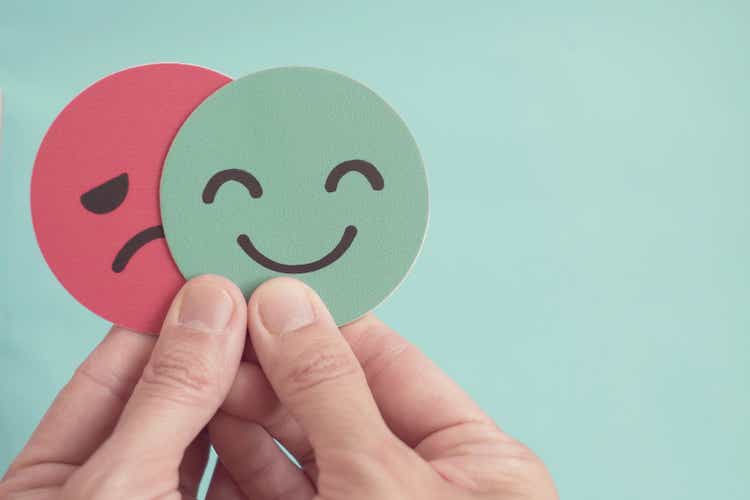 October University of Michigan Consumer Sentiment: 59.8 vs. 59.0 consensus and 58.6 in September.
Expectations: 56.2 vs. 58.5 consensus and 58.0 prior
Current conditions: 65.3 vs. 59.9 consensus and 59.7 prior.
Year-ahead inflation expectations: +5.1% vs. 4.6% expected and 4.7% prior.
Median long-run inflation expectations of 2.9% drifted up from 2.7% and exceeded the 2.8% consensus.
"Sentiment is now 9.8 points above the all-time low reached in June," said Surveys of COnsumers Director Joanne Hsu. "Continued uncertainty over the future trajectory of prices, economies, and financial markets around the world indicate a bumpy road ahead for consumers."
Earlier, retail sales cool more than expected in September.