Nasdaq jumps 3%, S&P 500, Dow Jones rally boosted by megacaps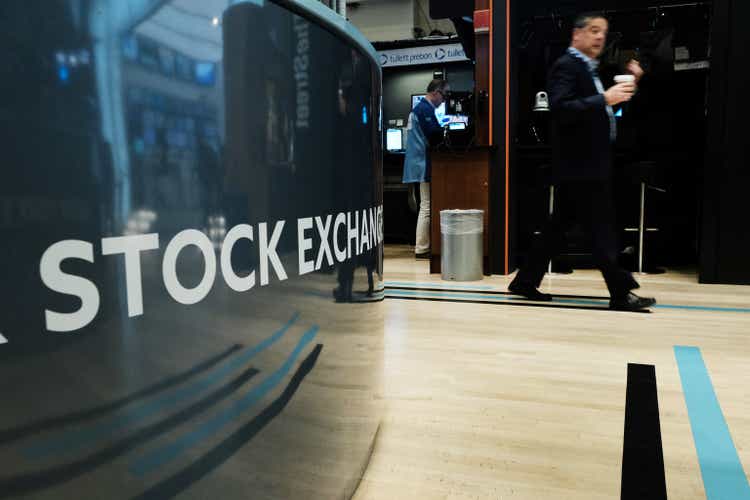 The stock market is rallying sharply Monday, with the heaviest-weighted stocks outperforming.
The Nasdaq Composite (COMP.IND) +3.3% is up 345 points to 10,665, the S&P 500 (SP500) +2.7%, is up 96 points to 3,680 and the Dow (DJI) +1.8% is up 540 points to 30,178.
All 11 S&P sectors are higher, led by Consumer Discretionary. Tesla and Amazon are jumping more than 5%. Defensive sectors Consumer Staples and Healthcare are at the bottom of the gainers list.
Bank of America is up more than 5% after reporting results that beat on the top and bottom lines.
Overall for banks, "FICC revenues have held up given the heightened volatility, and net interest income improved with the blistering pace of Fed rate hikes, while deal making revenue has slowed given the gloomy economic outlook," Deutsche Bank's Jim Reid said.
The 10-year Treasury yield (US10Y) is down 5 basis points to 3.96% and the 2-year yield (US2Y) is down 7 basis points to 4.43%.
In global events, the U.K. gilt yields are plunging after the new finance minister scrapped nearly all of the government's proposed tax cuts. China President Xi Jinping stood firm on his Zero-COVID policy in a two-hour speech over the weekend.
"The US has a thin (economic) calendar this week, which may help risk sentiment, but there wasn't much comfort coming from either President Xi or the war in Ukraine," SocGen strategist Kit Juckes said. "And while gilts may be quieter, Treasuries are still set to drive sentiment and the curve is getting more inverted again."
October New York Empire State Manufacturing numbers came in at -9.1, a 7.6 drop from the previous -1.5 figure.
Among active issues, Netflix is the biggest S&P gainer going into its earnings report this week. The company is getting ready to start its ad-supported service. Fox is the biggest decliner as it looks to potentially reunite with News Corp.